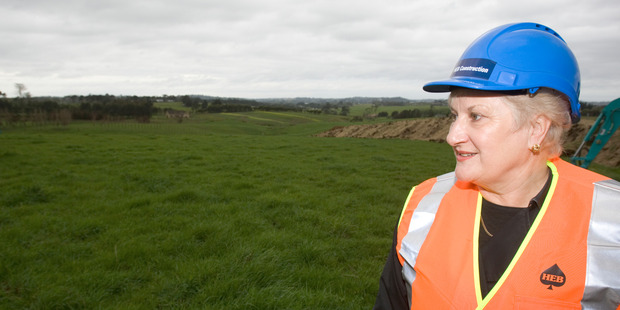 Tauranga health services are suffering from stagnant funding, says Labour health spokeswoman Annette King.
Mrs King was in the city yesterday, touring health providers to get a handle on the issues facing the sector.
Her itinerary started at the Tauranga Hospital, where she met district health board employees and visited the new accident and emergency department and new wing.
Mrs King also met mental health providers, representatives from Public Health Organisations (PHOs), Maori health providers and members of the psychotherapy community.
"It's been a real familiarisation trip, finding out what's happening here in Tauranga, what the main issues are. The issues here reflect what's happening nationally, there's a real squeeze on funding.
"Some providers haven't had any funding increases for five years, particularly non-government organisations.
They have seen very little increases, or none at all."
Mrs King said stagnant funding was particularly affecting youth and adolescent mental health services.
"There is a lot of concern about whether there is the ability to provide what is needed to the community," Mrs King said. "There is a real need in the community for those with complex needs and a combination of health needs."
Another look at the way PHOs and DHBs were funded was needed and well overdue, Mrs King said.
She said the Bay of Plenty DHB had broken even for the past five years, which was an achievement but to do so had been at the loss of some of the providers she had spoken to.
"DHBs are under real pressure because funding has not kept up with the cost of living, so they are really feeling the squeeze now.
"For the Bay of Plenty DHB to balance their budget, it does mean they have to keep funding increases down, and to do that they have been not giving increases to many non-government organisations."