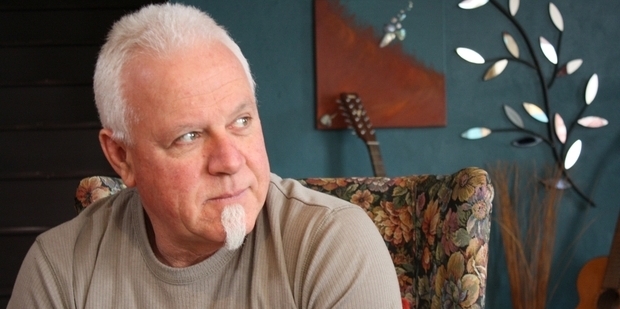 On Thursday evening, I had the privilege of meeting and spending time with four of the Bay's true heroes.
The Bay of Plenty Times Person of the Year 2013 announcement and awards function was held at our Cameron Rd offices where more than 30 people gathered to honour and celebrate the amazing work and achievements of the winner, policeman Deane O'Connor, and three equal runners-up, John Bryant, Iris Thomas and Stephen Pearson.
Constable Deane O'Connor won the coveted award for saving the life of Maungatapu Bridge crash victim Ashley Donkersley, who attended the awards function, along with Tauranga city Deputy Mayor Kelvin Clout, and Western Bay police area commander Inspector Clifford Paxton and other senior police officers.
John Bryant is a finalist for his terrific contribution to surf lifesaving, mainly in Mount Maunganui; Iris Thomas for her services to fundraising, sports events and safe cycling; and Stephen Pearson for helping feed hungry children in his own time via Facebook.
The full details of their incredible work are covered in today's edition.
Tauranga policeman Pete Blackwell won the award in 2011 largely because of his role leading the annual Tauranga Police CIB Charitable Trust auction, which at the time had raised more than $1.25 million for the local community since 1995.
Last year, Peter Wyatt, who established, led or helped more than 20 trusts and community organisations in the Bay, won the award for his outstanding community contributions over the years. Sadly, he lost his battle with cancer just two months after receiving his award.
These two great men had set such a high standard that when I asked readers to nominate candidates for this year's awards, I knew we had a tough task ahead.
I asked Pete Blackwell and Anne Wyatt, Peter Wyatt's wife, to help me judge the nominations and we considered everything readers had sent in.
This was not a quick process. We took our time debating the merits of each, creating a shortlist and then making our final decisions.
We based our decisions on the following criteria:
Someone who has made a significant contribution to the Western Bay community in terms of charity, fundraising or other not-for-profit organisation.
Or someone who has achieved remarkable success in their chosen business, career or sporting field.
Or a local person who has demonstrated courageous or heroic actions.
I would like to acknowledge my fellow judges who provided a great depth of knowledge of local people and our community during this process.
In the end, we decided to award a winner and three runners-up.
The finalists are all deserving and have each helped make the Western Bay a better place for different reasons.
THE story of Deane O'Connor is an inspirational one and the judges were unanimous in giving him the top award.
One only has to read today's full account of the fateful night of August 12, this year, to appreciate the massive risk he took and how it could have ended differently.
A van containing local man Gregory Woledge and Ashley Donkersley crashed off the bridge. Tragically, Gregory Woledge died.
Deane O'Connor, who was on duty at the time, was the first officer on the scene, and jumped into the freezing water in the dark to save Ashley Donkersley, who was screaming for his life.
The conditions were extremely dangerous but Deane O'Connor showed courage, leadership, coolness under pressure and pure instinct for survival to avert what could have been a bigger tragedy.
Putting one's life at risk to save another is one of the most selfless and courageous acts anyone can make.
Deane O'Connor's bravery is an inspiration and reflects what this award is about.
It is incredible he has helped three other people cheat death in the past - including saving a woman from a burning car near the same Maungatapu Bridge.
This says everything about the character of the man.
Deane O'Connor, husband, father, policeman, hero - we salute you.