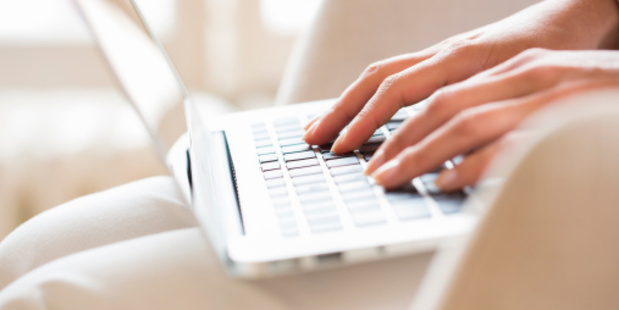 Mucking around on the internet is affecting business, relationships and sanity, with some Tauranga web surfers risking disciplinary action, relationship break-ups and even mental illness.
Research based on Americans' online use from 2003 to 2011 looked at internet "crowd-out" - or which activities were replaced by being online.
It found leisure web surfing - such as using Facebook and YouTube - dropped work productivity by a quarter, reduced sleep time and significantly reduced offline socialising.
The study did not include work-related internet use.
Anne Pankhurst of Tauranga Chamber of Commerce said many local businesses had introduced company policies around internet use to combat the problem, but a heavy-handed approach was not always the best solution.
A policy that was too strict could put off younger people from working there, she said.
"Employers are starting to look much more at whether the job is done in a timely manner, and how that is done is changing.
"Employers are becoming more mature about it and don't want to be a policeman about it. They want to get the best out of their staff, and if that means they might spend 10 minutes on Facebook, fine."
There was no doubt that web surfing affected productivity - with Facebook the biggest culprit, Ms Pankhurst said.
Most people using the internet for work were "one click away" from being distracted.
Most companies operated on trust, and delved into personal internet use only if work was not being done.
For many people in their 30s and younger, the internet was now "their life", she said.
"It's a fact of life these days. It's not about whether it's a positive, it's about how to manage it."
Tauranga clinical psychologist Hans Laven said it was important to acknowledge the difficulty of resisting the temptation of Facebook or surfing the web.
"The internet is unlike anything before in that it is a source of recreation and pleasure as well as a work space.
"Obviously the recreational and pleasure activities that are available are usually going to win out over the obligations.
"It's good for people to realise it's actually quite a challenge. They've got to really apply themselves to allocate time and make sure the work stuff is done."
While internet use led to less offline socialising, that was not "catastrophic", Mr Laven said.
"Connecting on the internet does seem to meet social needs to some degree. I think with things like Skype, it's not that much different to a lot of the social contact that people have anyway."
But internet use was dangerous when it became addictive.
"I have had clients who became quite mentally unwell due to sleep deprivation because they played internet games and just didn't sleep for several days.
"There's also vulnerabilities for people with addictive tendencies. If people with anxiety issues use online to distract them from that anxiety, that can become as addictive as drugs or alcohol which may serve the same purpose."
Tauranga relationship counsellor Mary Hodson regularly sees couples whose relationships have suffered from the effects of quality time lost to internet use.
"Couple time is lost to the couple, and in many cases sex and sleep."
It was now normal for couples to sit in the same room at night but for each to be on their own device, Mrs Hodson said.
"The relationship deteriorates. Couples aren't connecting, talking together. Communication is being lost and emotional closeness in the relationship is affected."
She recommended at least 45 minutes a day of turning off all devices to talk uninterrupted.
Bay of Plenty Times Weekend readers said housework and sleep got sacrificed for internet time.
Karissa McGregor said she lost a lot of sleep.
"[The internet] is so easy to get carried away on. One thing leads to another, then another, then another - especially YouTube."
Maxine Paterson said Facebook was the worst. "I keep looking at the time and say to myself 'okay get off now, do some work'. You have to be tough, it's so easy to get lost on the net. Time just goes."