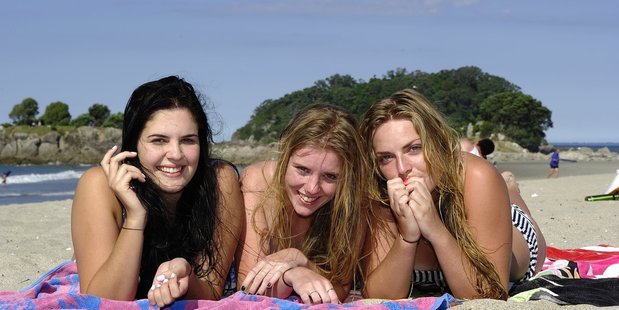 It is officially summer and forecasters say Tauranga and Bay residents can expect a dose of sunshine this Christmas. A report released by Niwa predicts the Bay of Plenty is in for average or above average temperatures and rainfall for summer.
Soil moisture levels are also predicted to be in the near normal range.
The report said river flows were likely to be in the below normal or near normal range.
Niwa this week also released weather data for November, showing temperatures were above average throughout New Zealand.
Most places recorded temperatures between 0.5-1.2C above average.
The exceptions were limited to eastern parts of Otago, Canterbury, Marlborough, Gisborne, and northern parts of Northland, where near average temperatures were recorded.
Numerous record or near-record high temperatures occurred across the country.
In November Niwa said Tauranga's daily average maximum temperature was 21.9C, which was 1.8C above average and the second highest average maximum November temperature. Tauranga's highest daily November temperature was 26.9C, which was recorded on November 11 and was the fourth highest November temperature since records began in 1990.
Rainfall below normal or well below normal was recorded across much of the South Island, the Kapiti Coast and coastal parts of northern Taranaki, with record or near-record low rainfall totals seen in the southeast of the South Island.
Well above normal rainfall fell in southeastern parts of the North Island.
Meanwhile, WeatherWatch head analyst Philip Duncan said for most Kiwis, the first week of summer would be cooler than the last week of spring.
Long-range patterns suggested high-pressure systems would continue to thwart "rainmakers" from the Southern Ocean pounding the country.
For that reason, the days around December 25 would more likely be dry than rainy.
"I'd say the chances are stacked against the rainmakers rather than for them, but you never know."