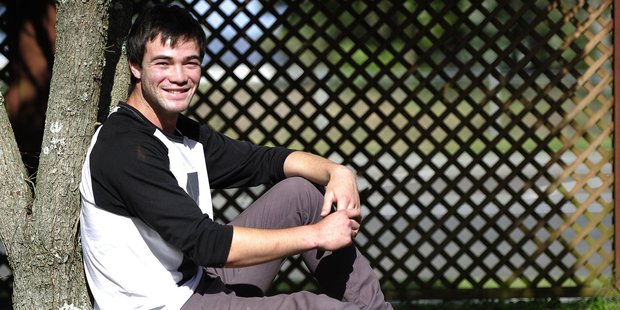 A Tauranga teenager raised in foster care has made the most of what life has thrown at him and is being recognised for his achievements.
Tauranga Boys' College student Dylan Donne, 17, is one of 20 young people in foster care chosen to receive William Wallace Awards at a ceremony in Wellington tomorrow.
The award will provide $3000 to go towards his tertiary study.
Dylan first went into the care of Child, Youth and Family at the age of 11 and has been with the same foster family since.
"The family that I stayed with, they were always part of the church I went to. I always had a strong faith," he said. "It was my mum's decision to put me with them because she knew that I would prosper there."
He has just finished his final year of school and has been awarded an excellence endorsement for each level of NCEA.
Dylan was also a member of this school's first XV rugby team that this year toured England and Wales.
He also captained the school's under-15 side to a national championship in 2011.
The Papamoa resident also plays the guitar, was a school prefect this year and helped mentor young Maori students.
Dylan admits it was not all smooth sailing and he was not always the well behaved, sensible student he is today.
"I think the main thing that changed me was my faith probably," he said.
"Everyone's situation is different. The stuff that I went through, I wouldn't change anything because if it wasn't for that I wouldn't be the person I am today."
Teacher Pere Durie came across the award and recommended Dylan apply for it.
"It was for outstanding young people who have come through CYF care. Dylan is academically strong, has a leadership role at school and is involved in sport and music," Mr Durie said.
"He's a standout student so there were a lot of staff willing to endorse him. He's a good role model for the young fellas."
Until he was offered the award Dylan had planned to take a gap year but now he is heading to Otago University to study health science with a view to becoming a physiotherapist.
"It's just going to help me by taking away the stress of worrying about money," he said.
As for advice for other young students, "Find who you want to be and just work hard. That's one thing I definitely did. Just put in the hard yards."