Spat between TrustPower and rivals fuels high-level complaints.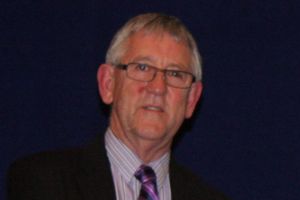 An advertising war has broken out between TrustPower and two rivals over who has cheaper electricity prices.
Energy Online and Powershop.co.nz have each launched advertising campaigns in Tauranga which claim TrustPower customers would be better off with them despite the annual TECT cheque rebate.
Their campaigns and a response from TrustPower have featured in advertisements in the Bay of Plenty Times but the spat has now escalated, with TrustPower preparing to lodge formal complaints with the Commerce Commission and Advertising Standards Authority.
TrustPower community relations manager Graeme Purches told the Bay of Plenty Times the advertisements were incorrect.
"The ads are misleading," he said. "We're in the throes of laying complaints with the Commerce Commission and the Advertising Standards Authority."
Figures used by the companies were based on the Ministry of Business, Innovation and Employment's (MBIE) survey of domestic energy prices which were based the North Island average power consumption of 8000kWh a year, which was higher than Tauranga's average of 7000kWh, Mr Purches said.
The standard pricing the ministry used was also more than most TrustPower customers paid, he said. Only about 5 per cent of customers paid the standard price, while 70 per cent were on contract and about 25 per cent were on Friends rates.
When those rates were compared and the average TECT cheque of $480 were taken into account, TrustPower remained the cheapest, he said.
According to the survey, TrustPower customers would pay $2088 a year for 8000kWh once the TECT cheque rebate was factored in. That was slightly cheaper than Powershop, which came in at $2105. Energy Online was slightly cheaper at $2030.40.
The Bay of Plenty Times compared prices for a single person and a flat of three using powerswitch.org.nz and found TrustPower was the cheapest provider when the TECT cheque rebate was included.
But Powershop chief executive Ari Sargent is standing by his company's claims that TrustPower customers could find cheaper options.
People liked the idea of getting a cheque but did not realise they could save more over the year with other companies, he said.
"What we're trying to encourage people to do is do the numbers. Our calculation is confirmed by work that the MBIE did," he said.
"Even if you take into account the annual cheque you're still better shopping around. We can't guarantee that we're going to be better than everybody."
Specifically targeting another company in their advertising was not a standard practice for the company but was necessary in the Tauranga market, he said.
"It's not what we would do but it is only TrustPower customers that get the dividend. We need to bring it to their attention that they can save money by shopping around. It's not really a name and shame game."
Energy Online spokesperson Richard Gordon said the company was offering a competitive deal and stood by claims its plans were cheapest.
"With that we are still quite significantly cheaper than TrustPower, even with their TECT cheque that they give once a year," he said. "If you compare absolute apples with apples, Energy Online is the cheapest retailer in Tauranga."