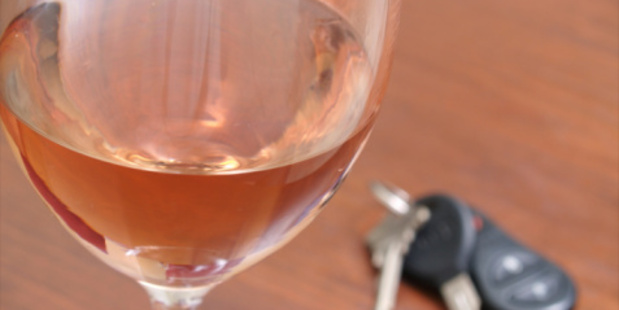 A car smashing through a Papamoa home on Thursday evening was the third in a string of shocking incidents involving women putting lives at risk by getting behind the wheel after drinking.
Two of the incidents happened during daylight hours and the third at 8.30pm, when a woman had her 8-year-old child in the car.
In May, a 53-year-old female company director told police "who cares" when she was caught mid-afternoon driving through suburban Tauranga at almost four times the legal breath alcohol limit.
The next, earlier this month, saw a woman more than twice the limit smash into the back of another car at a railway crossing as a train went past. Her 8-year-old daughter was also in the car.
In Thursday's crash a woman in her 20s was charged with driving with excess breath alcohol after smashing her car through a Papamoa house about 6.45pm.
In all three cases there was real potential for innocent people to be injured or killed, and not just other motorists.
Pedestrians were at risk and, in Thursday's case, the Papamoa homeowner was only saved from injury, or worse, by making a quick trip to the kitchen to check on his cooking.
All drivers take a calculated risk when they get behind the wheel. We all know speed, inattention and poor decision-making - and alcohol or drugs - can cause a crash.
However, you don't expect to become a road toll statistic while walking along the footpath, waiting for a train to pass, or to narrowly escape a vehicle careering through your home.
It's easy to assume the majority of drink drivers are "bulletproof" teenage boys or ageing alcoholic men but the last three major drink drive incidents we have reported on involved women - a prominent business woman, a mother and a woman in her 20s.
I have little hope that the lowering of the drink-drive limit will do a lot to stop these women driving drunk, considering two of them at least were well over the current limit and the first was facing her third drink drive conviction.
But if it stops them having another glass - or bottle - it can only be a good thing.
While all drink drivers need to take responsibility for their actions, it seems unlikely these three women were drinking alone before they got in their cars.
It's also the responsibility of friends and family to encourage these people not to drive and remind them of the potential consequences of doing so.
It's not always an easy task, and will often be met with strong resistance, but you don't know which drink driver you stop will result in a tragedy being prevented.