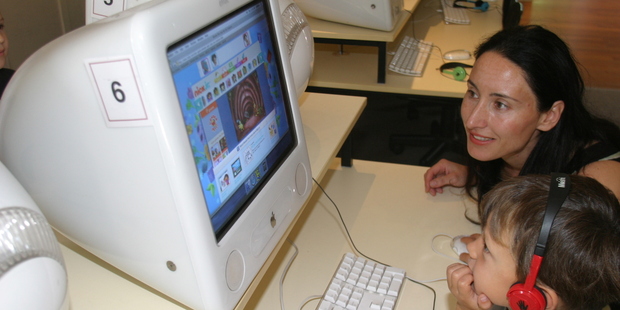 An education union concerned about potential funding cuts resulting in fewer qualified teachers at child care centres in Tauranga will meet today to discuss what action to take.
Members of NZEI (New Zealand Educational Institute) Te Riu Roa will meet at Merivale School this afternoon.
National president Judith Nowotarski said kindergartens had struggled to maintain quality teaching in the face of an alleged 14 per cent drop in funding. The union was concerned at the "reversal" of a Government's promise to fund kindergartens and early childhood education (ECE) centres for 100 per cent qualified teachers. This had changed to 80 per cent, she said.
"Many kindergartens are finding it increasingly difficult to maintain their commitment to employing 100 per cent fully qualified teachers."
Mrs Nowotarski said negotiations between NZEI and the Ministry of Education had stalled.
She would not comment on any link between funding cuts leading to a potential increase of children being left unsupervised.
Yesterday, the Bay of Plenty Times published the story of 3-year-old Alfie Jones who escaped his kindergarten and wandered home.
His mother complained of an alleged lack of supervision.
Juni Uni owner and manager Sam Gordon said while she was not a union member, having a qualified teacher meant peace of mind in that they were registered with the New Zealand Teacher Council and vetted by police. Ms Gordon tasks qualified teachers as "persons responsible", a role similar to duty manager. She would only put a qualified teacher in this role, she said. "You don't want someone unqualified in case something happens. Who's going to hold them accountable? If you have a qualified teacher, at least they are accountable to the qualification they have got and the council they belong to, so there's a set of standards there."
However, it was important to hire the best person for the job, not necessarily because they had a qualification, she said.
Ministry of Education acting deputy secretary for student achievement Karl Le Quesne referred to the fallout from the global financial crisis and rising public debt as the reason the Government decided to reduce the number of qualified teachers from 100 per cent to 80 per cent.
"This was done after considering research evidence that having 100 per cent qualified teachers did not have any greater impact on supporting young children's learning," he said.
When asked if there were any concerns the funding cut could result in more children being left unsupervised, resulting in incidents such as Alfie's escape, Mr Le Quesne responded that New Zealand's ECE were among the most qualified in the world.
"All licensed centres are required to provide for the safety and well being of children at all times."