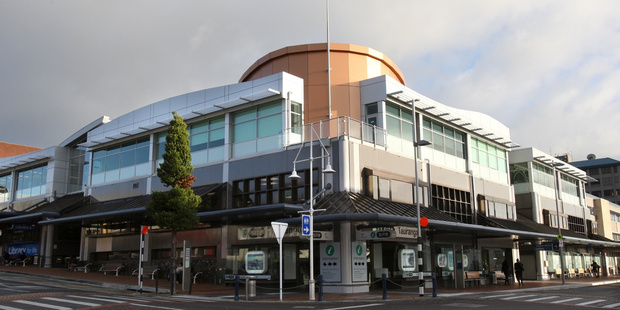 Tauranga's new city council has been accused of being undemocratic after introducing restrictions over how the public and councillors themselves can raise issues at meetings.
The changes, introduced at yesterday's first meeting of the new council, also give wider powers to the chairs of council committees so they can shut down certain speakers.
The changes come despite the new council earlier indicating it would be more accessible to the public.
People wanting to speak at a council meeting will now have to give five days' notice after changes were made to the council's standing orders during yesterday's meeting - the first since the election.
Previously no notice period was needed and members of the public could turn up and speak.
Council also voted to dump the open forum section of its meeting, which gave elected members the right to raise matters not listed in the meeting's agenda.
One ratepayer, who only wanted to be known as Stephanie accused the council of being "insular" and "controlling" and said the majority of councillors had not stood up for their communities' rights when deciding to vote in the changes.
"Five working days' notice to come and speak, what is that about?"
She said she was disgusted not one councillor had debated the five-days' notice rule during the meeting.
Former councillor Murray Guy spoke at the beginning of the meeting, urging councillors to vote against the changes, which he called undemocratic.
"You were elected because you said you were going to connect with the community, the items on the agenda today certainly do not do that, they make it harder for the community to access council."
Cr Steve Morris, Cr Rick Curach and Cr Catherine Stewart were the only councillors opposed to scrapping the open forum section of the meeting.
Cr Curach said issues came up regularly that were important and could not be deferred until the next official meeting.
Governance manager Yvonne Tatton said getting rid of the open forum was "best practice" and would "tidy up" the process of what goes before council.
She said staff had surveyed 14 councils and only three still had open forums at the end of meetings.
"The open forum does not give the public the opportunity to know what is on the agenda at a council meeting beforehand and staff are not prepared," she said.
The chairperson's powers to shut the door on speakers were diluted, thanks to amendments by Cr Morris who suggested council write to people it had denied the right to speak.
"I feel like we should give people a reason for not allowing them to speak," he said.
Under the new rules the chairperson may decline a request to speak based on the timing, subject matter, whether there may be a more suitable avenue for the subject, and behaviour of the applicant.