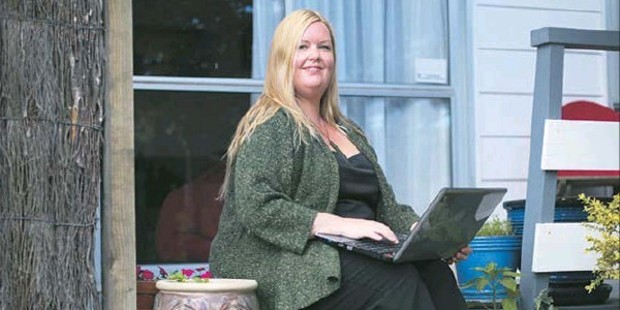 Increased business confidence is translating into more jobs in Tauranga, with a big increase in vacancies and some industries reporting shortages of skilled staff.
One recruitment agent placed almost as many candidates in the last two months as the whole of last year, while another estimates job vacancies are up 20 per cent on this time last year.
Trade Me job statistics for June to September showed an increase of 13 per cent in job advertisements in the Bay of Plenty since the same time last year, and job experts on the ground say it's a good time to be a job hunter.
Phill van Syp, of 1st Call Recruitment, told the Bay of Plenty Times Weekend good candidates were being snapped up almost immediately: "The whole economy is picking up. It is starting to become that time where the candidate has a lot more choice.
"They don't have to take the job that's there, they can look around. There are a number of roles coming on to the market."
The Tauranga branch had filled 121 jobs since the start of October, compared with 170 in all of 2012, Mr van Syp said.
"It's taking a little longer to find good people. As soon as we have a good person, they are gone."
In demand were skilled roading, construction, manufacturing workers and professionals such as accountants and architects.
The building industry was thriving, and growth industries identified by SEEK were also relevant in Tauranga - design and architecture, trades and services, admin and office support, and marketing and communications.
SEEK this week had 236 jobs available in Tauranga, while Trade Me had 351 in Tauranga and 20 in the Western Bay.
Tradestaff northern operations manager Grant Kedian said experienced, qualified tradespeople were hard to find, and often were placed in jobs less than two hours after turning up.
"If we have a candidate come in that's qualified in a trade, we would interview them, reference check them, and nine times out of 10 we will have them placed before they leave the office, within 1.5 hours of them walking in," he said. "We are definitely starting to see a skill shortage ...
"Business confidence has increased. Consistent feedback is we can't get enough candidates."
Ian Chitty, of Personnel Resources/ Temp Resources, said there was a 20 per cent increase in vacancies since this time last year.
"We are seeing a general lift in the economy, I think Tauranga is starting to gain some momentum ... employers have more confidence to take on people more permanently."
An increase had been seen in all sectors of professional services. Nurses and medical specialists were also in demand.
The increased job market, combined with property prices, was attracting more candidates to move from Auckland, he said.
DNA Recruitment director Dirk Merwe said an increasingly buoyant job market meant it was much easier for job seekers than this time last year.
"Employers are certainly looking to hire permanent staff. There's a lot more confidence. For the jobs that are highly in demand, such as GPs and vets, there's literally not enough people to fill the demand in New Zealand. We are currently scouting off-shore in places like North America and Europe."
Paula Baker, owner of Right Click Employment Solutions, said senior and low-level vacancies had increased.
Claudia Nelson, of The Right Staff, said the Tauranga job market was "reasonably strong". Industries hiring included manufacturing, especially medium to large businesses, and construction.