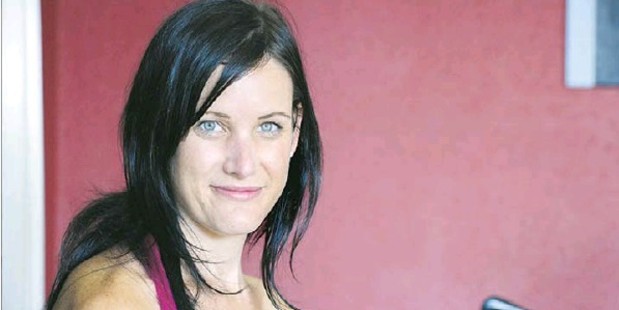 Nikki Thorne believes she would have died if she had not escaped her addiction to sleeping pills - pills, she says, that were far too easy to come by.
Miss Thorne, 30, was addicted to Apo-Zopiclone for three years. She knows about the anxiety and depression that accompanies addiction and has set up a Facebook page to help others addicted to prescription medication.
"After coming to a doctor in Tauranga who was really anti everything I was on, I thought: 'why has [my previous doctor] put me on all these medicines, all these pills?"'
In 2011, the then Waikato resident broke up with her partner, her uncle was murdered, and her brother-in-law was killed in a car crash. Miss Thorne, suffering from stress after these events, sought help from her doctor.
"What they should have done was refer me to counselling. I wasn't depressed. I had just lost a lot of loved ones, so of course I was having trouble sleeping," she said.
"They drugged me up to the eyeballs and I thought I needed it. That was the worst thing, I was convinced I needed all of those drugs.
"I started off on one pill a day, then 15. I'm lucky I didn't die."
Miss Thorne lied to doctors with fake medical complaints to get more prescriptions and feed her addiction. She manipulated pharmacists, saying she was moving out of town and needed her three-month prescription all in one go.
"I'd do that with every chemist and end up with 90 pills, like a kid in a lolly shop."
But it was a move to Tauranga to be with her new fiance Daniel Peet, that helped Miss Thorne overcome her habit. The two met through work.
"He's my hero. He's been with me all though this."
After running out of chemists and prescription excuses, Miss Thorne realised she needed help.
"I told my mum and Daniel and we all went together to the doctor. I told the doctor and I apologised because I had lied to her. I lied to everyone.
"I was so scared the doctor would give me nothing and hate me but she was really proud and happy I had gone to her."
Miss Thorne is now black-listed from getting any more prescriptions for Apo-Zopiclone - considered part of the benzodiazepines family. She is now receiving support from Bay of Plenty Addiction Services.
"This time a year ago I would probably be asleep, wake up for an hour and take some pills and go back to sleep," she said.
Miss Thorne said she owes her life to Mr Peet.
"If I hadn't moved to Tauranga, I would be dead. He doesn't like me saying that but that's what would have happened.
"I would have taken too many pills and got p***** and something would have happened."
Miss Thorne has slowly been weaned off the medication, and is now one month "benzo-free".
Miss Thorne said she wanted to use her experience to help others and was looking toward studying counselling next year.
She has already received positive feedback on her Facebook page, which has reaffirmed her opinion that prescription medication was too easy to get.
She hoped her story would help raise awareness.
Mr Peet said he's never seen his fiancee so alive and confident since she managed to get off the drugs.
"I'm just so proud of her. She told me straight up she was taking pills but when she said how many she was taking, it was like 'how much?'," Mr Peet said.
Miss Thorne's Facebook page is available at www.facebook.com/Addiction.Anxiety.Depression.Support?ref=hl