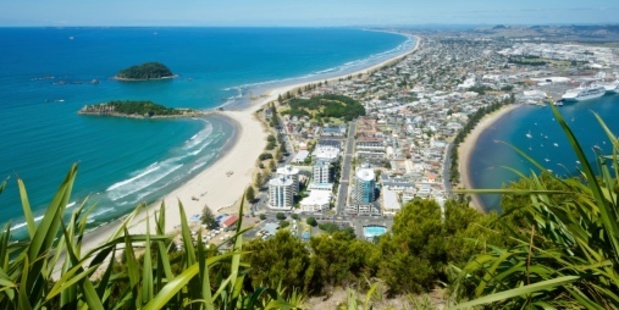 One of the things we strive for as a newspaper is to be local - to dig out, understand and share the real issues facing each individual community within the wider Western Bay.
The same should apply to Tauranga City Council, which is considering dumping its ward-based voting system, which sees residents only able to vote for councillors representing their own ward, as well as those who opt to stand at-large.
The alternative is to have an at-large system only, allowing all voters to vote for all councillors.
While it can be frustrating not to be able to give someone who lives on the other side of town your vote, it's more important to have the right people understanding and representing their own slice of Tauranga.
From the councillors' perspective it helps them focus their efforts on making a difference in their own backyard. As new councillor Steve Morris points out, when he was president of the Papamoa Progressive Association it was the Mount/Papamoa ward councillors who went to every meeting.
It must be more difficult for at-large councillors to decide which community events or meetings to attend if they are trying to spread their attentions and efforts across the whole city.
As a paper we had a great response to our My Suburb series following the launch of the morning weekday compact Bay of Plenty Times. Reporter Julia Proverbs visited each suburb seeking out the biggest issue facing residents at the time and introducing readers to some of the locals.
If anything needs to be reviewed, it's the wards themselves. Mount/Papamoa ward makes sense, but I can't see how Otumoetai and Pyes Pa fall into the same realm. One is an older established urban suburb, the other a semi-rural and developing area on the outskirts of the city.
I've lived in a few different suburbs of the Mount and other parts of Tauranga and they each have their own individual vibe and feeling.
In recent times, the Harbour Drive walkway being open to cyclists proved a contentious issue in Otumoetai while council falling short of its promise to flood-proof homes in the Mount is concerning residents.
I recently moved from Matua where I enjoyed cycling along Harbour Drive, and never had any issue sharing the path with pedestrians. I can't see why both groups can't enjoy the experience.
The issue is only close to my heart because it affects me directly. While I feel for the Mount residents concerned about their homes being flooded, the water won't be in my backyard,
If I have an issue I want raised at council level I want it done by someone who lives in my neighbourhood. They will understand it, are more likely to be affected by it and can accurately represent and champion my cause in the council chambers.
The ward system needs to stay to ensure each community has a strong voice on council.