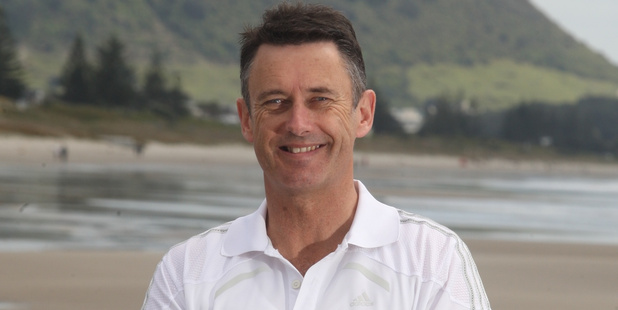 Tauranga ratepayers will get lumbered with another $17.5 million of debt if the Government changes the rules around funding community facilities such as the ASB Arena and Baywave.
Proposed new laws will remove development impact fees from the funding mix for sports stadiums, libraries and pools.
The next round of local government reforms had the potential to single-handedly lift Tauranga's rates by 1 per cent, and comes only weeks after voters dumped nearly three-quarters of the council because of the city's debt.
The Government wants to narrow the scope of projects able to be funded by growth fees paid by developers. Its philosophy was that a new development should only pay for the infrastructure and services that it created, including water, sewerage and roading. It would also bring down the cost of new houses because the fees were passed onto house buyers.
But it threatened to impact on ratepayers, particularly in New Zealand's big growth cities such as Tauranga, Auckland and Hamilton.
Mayor Stuart Crosby wants a sunset clause in the new law to at least allow the current funding arrangements to continue for the ASB Arena at Baypark, the Baywave TECT Aquatic and Leisure Centre and the Mount Greens.
If the council was forced to stop using development fees to help repay these loans, it would add about $17.5 million to rates-funded loans that currently totalled $192 million.
Mr Crosby said the funding constraints meant Tauranga's new suburbs could end up having inadequate social infrastructure.
He wants a mechanism put into the new law to ensure that the lower development fees would be passed onto new home owners. Otherwise it could simply translate into higher profits for developers and house builders.
"There is a need to push back against this proposal."
Papamoa councillor Steve Morris said the council could get really pinched when it came to funding community facilities. "The implications for ratepayers are pretty serious ... any rate increase was unpalatable, given the message sent in the elections."
He said it would be unfair to retrospectively apply the new rules to the ASB Arena, Baywave and the Mount Greens. It would also become harder to fund future community facilities.
Local Government Minister Chris Tremain confirmed to the Bay of Plenty Times that the bill as drafted would not allow councils to collect development contributions for community infrastructure, including facilities built and still being paid for. This was to ensure that the "positive impact" on house prices would not take years to take effect.