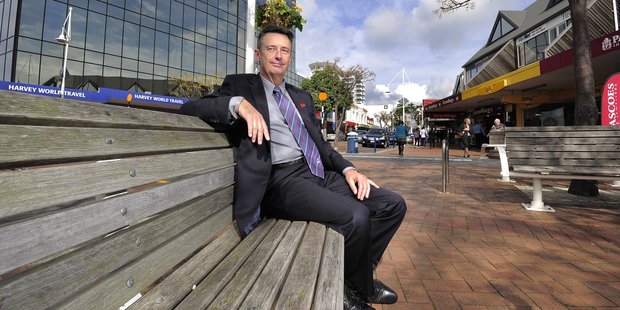 Tauranga City Council will consider introducing an at-large voting system by 2016, dumping the current ward-based model which sees some councillors represent certain suburbs.
The proposal will be put in front of the newly elected council in its first term, according to Mayor Stuart Crosby.
A change would allow all voters to vote for all councillors.
Council will also discuss separate iwi representation as part of a representation review, Mr Crosby said.
"We have to have a fresh look at representation every six years at a minimum," he said.
"We last looked in 2009, when council supported an at-large system, however the public did not, so we ended up with the mixed system we have now ..."
The council will have to decide if they want to back the at-large system, which was adopted by Rotorua ahead of the recent local government election, or keep the status quo.
Once they have completed their representation review, council has to put out a discussion paper to the public, who can then make a submission to the Local Government Commission (LGC) in Wellington, a Local Government New Zealand (LGNZ) spokesperson said.
"The LGC has the final say on the change and will base their decision on submissions from council and the public," he said.
Mr Crosby said council will start discussing the change in the New Year.
"The last time we had this conversation I supported the wards system," he said. "The law focuses on communities of interest and since Tauranga City Council was created in 1989 our different communities have grown together, but they have kept their distinct suburb characteristics."
Mount Maunganui/Papamoa ward councillor Steve Morris said as a member of the public he appreciated the work done by ward councillors in his own area. "When I was on the Papamoa Progress Association the local councillors made a real effort to come to every meeting. The at-large councillors we saw maybe once or twice a year. When people have a local issue they tend to call the local person who they know."
However Mr Morris said there was room for change in other wards.