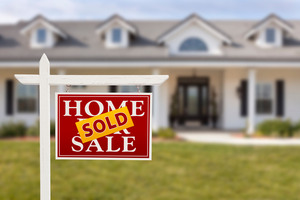 Tauranga city's median house price increased by $25,000 last month to $365,000, according to latest figures.
The Real Estate Institute of New Zealand report also shows the median house price in Mount Maunganui/Papamoa jumped by more than $20,000, to $444,500.
Tauranga Harcourts managing director Simon Martin said the median sale price had risen as a result of the introduction of loan to value restrictions on mortgage lending, which came into force last month.
"We are seeing less sales in the lower end of the market which would push that median price up and reflect that increase," he said.
"Really the prices have not changed. It is just that we have seen a drop-off in the lower end of the market because the first home buyers are not showing interest but investors are instead.
"These figures show a positive, stable market.
"The days to sell has come down, we are seeing a steady market.
"This type of market gives people confidence, you don't want a booming one, it scares people off as does an abysmal one.
"What we have in the Bay is very positive right now."
A total of 434 homes worth $1 million or more sold nationwide last month, up from 328 in October 2012.
Mr Martin said Bay estate agents had noticed increased interest in that end of the market.
"It's summer, which generally does mean a lot more activity in that price bracket locally," he said.
Real Estate Institute of New Zealand's (REINZ) chief executive Helen O'Sullivan said in a statement that the full effect of the loan to value restrictions may not show up in the median price for a few months as buyers with bank pre-approvals made purchases and the market adjusted to the new conditions.
"Comments by agents from around the country indicate heightened levels of uncertainty for both purchasers and vendors about the impact of these changes, which is causing a number of prospective buyers and sellers to hold off from committing to the market until they are more comfortable," she said.
The median house price for New Zealand hit a new high last month at $407,525 which was 1.9 per cent higher than the previous record.