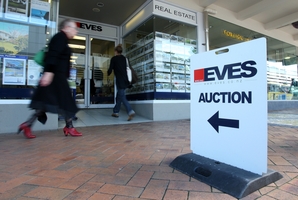 Bay real estate companies say Trade Me's decision to hike the cost of its property listings will fall on sellers, as New Zealand's two biggest property websites go head to head.
Trade Me has changed the way it charges real estate agencies to list properties, forcing them to explore other options such as focusing on the industry website realestate.co.nz.
Previously Trade Me charged a fee per office but now it is asking for $159 per listing. It suggested vendors be charged $199+GST ($228.85), allowing a 20 per cent commission for agents.
Agencies, which had largely absorbed the fee, now face the predicament of being out of pocket or passing the fee on to those vendors.
The Real Estate Institute of New Zealand last week held an event in Tauranga to discuss the changes, which was attended by about 200 people.
Greg Purcell, franchise owner of Ray White Realty Focus in the Mount and Papamoa, said the industry was at a crossroads and should seize the opportunity.
"With all due respect to Trade Me, it isn't a specialist property site.
"It's a specialist everything site. You can buy snails on there for all I know and llama legs," he said.
"Realestate.co.nz is a specialist real estate site run by professional real estate people. I think it will go to another level."
To do that it would need to include not only property listings but also industry information and advice.
"There would need to be a point of difference ... take it to higher, professional levels. It's an opportunity to stand apart from other stuff," he said.
"Most real estate people would like to see our revenues go into a website that represents the industry, not one that's just making money for a third-party shareholder."
Ray White was the first agency to list properties with Trade Me and it was a "very smart move", he said. However, under the new pricing, it was no longer feasible to absorb the cost.
Trade Me advertising was likely to become "vendor contributed", as with other mediums, such as print and radio.
Ross Stanway, chief executive of Realty Services, which operates Bayleys and Eves, said ultimately the decision lay with vendors.
"In the end it will be property owners who will decide whether or not to spend money, as part of a marketing campaign, to use Trade Me.
"No one medium tends to prompt a buyer to purchase a property.
"It's a mix of the salesperson involved, websites, print media and potentially radio," he said.
First National Tauranga principal Anton Jones said the move was not justified and the proposed pricing structure was excessive, considering no new or extra services were included.
"Under Trade Me's new price regime we will have to seriously consider our options and will now need to pass Trade Me advertising costs to the vendor," he said.
However, the office would not be charging a 20 per cent commission cost.
"We use a range of advertising and marketing tools with our www.taurangafirstnational.co.nz being the primary tool. We also use Realestate.co.nz, which is the industry's alternative internet site plus the Property Guide," he said.
Tauranga Harcourts franchise owner Max Martin said it was "commercially sensitive" how the change would be handled.
However, there was time to consider the options, given Harcourts' contract with Trade Me did not come up for renewal until April next year.
"They have increased the cost by 300 per cent. It could be a very, very significant amount," he said.
LJ Hooker Tauranga franchise owner Neville Falconer said it was a "substantial increase" that would affect the whole market.
"We're still assessing how that will flow out. Obviously Trade Me have made a commercial decision to change their structure and that's their prerogative."