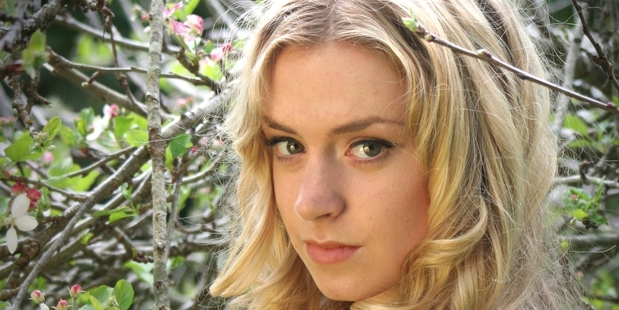 Tauranga's teenage singing sensation had her dreams of winning New Zealand's Got Talent dashed last night.
Tauranga Girls College student Calista performed Christina Aguilera's The Voice Within in last week's semifinal episode but the results were announced last night and the young singer did not get enough votes to put her through to the show's grand final. Michael Jackson dance impersonator Ethan Scharneck received the most votes, and husband and wife dancers Silhouette were the judges' pick. Both go straight through to the finals.
The 14-year-old got the phone call to tell her the bad news on Tuesday but had to keep it a secret until after yesterday's show aired.
"It was alright. I'm just glad that I got the experience," she said. "It's just been so much fun meeting everyone and just getting to perform."
The outcome may not have been what Calista was hoping for but the exposure the show gave her has already helped kick-start a career.
"I've got quite a few gigs coming up. It's definitely been worthwhile," she said.
She performed for half an hour as part of the Tauranga Arts Festival Big Yellow Community Day and has been getting lots of requests for performances and interviews since first appearing on the show.
Calista received a standing ovation from the judges when she sang It's a Man's World.
It is not the end for the Year 10 student who is determined to make a living through music but for now she has other things on her mind.
"Right now I just need to focus on getting my exams done," she said.