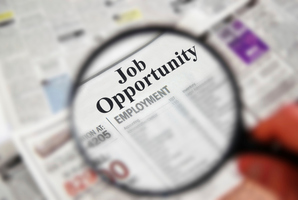 The Bay of Plenty region has recorded a rise in unemployment, despite booming times for Tauranga, new figures reveal.
"Things seem to be getting busier and busier," said 1st Call Recruitment managing director Phill van Syp, whose company has offices in Tauranga, Auckland and Hamilton.
In the Bay of Plenty region unemployment has risen from 6.1 per cent to 6.9 per cent in the last quarter, but dropped from 7.0 per cent year-on year, according to Statistics New Zealand's Household Labour Force Survey.
A breakdown of the figures shows that in Tauranga, unemployment rose from 6.0 per cent to 6.8 per cent year-on year. However Statistics NZ warns the latter figures may be skewed due to the small sample size.
Nationwide, Statistics NZ recorded a 1.2 per cent increase in the number of people employed, lowering the unemployment rate to 6.2 per cent.
In Tauranga, roading, construction and driving jobs had all experienced growth, said Mr Van Syp. "October was our biggest month ever in the history of our company. There's work everywhere at the moment."
The rise in unemployment figures was probably due to some major infrastructure projects coming to end recently throughout the region, he said.
Nationally, job numbers swelled in the last quarter as construction, retail and hospitality firms hired workers.
The last time the unemployment rate was lower than 6.2 per cent was in June 2009 - before the recession had caught up with the labour market. The average unemployment rate was just under 7 per cent through 2012.
However, Salvation Army's Major Pam Waugh said demand for foodbank services had steadily grown - up 2.6 per cent to the year to September. Demand was even higher in certain pockets.
A disruptive event in a community, such as the closure of a large employer, could cause local instability and hardship, she warned. "What we see in centres where unemployment is rising [is] people are under pressure. They're having to make some decisions about what [bills] get paid.
"There's also the pressure of wanting to get back into employment and that puts stress on people."
The Salvation Army had also seen a increase in new families using its welfare support services in recent months.
Many had never relied on welfare support before, but were now in situations where one or both partners were facing reduced work hours.
The winter season and pockets of regional unemployment had contributed to the increased demand, said Mrs Waugh.
The organisation expected to see another spike in demand for services leading up to the Christmas season.
In 2012, the Salvation Army supported about 30,000 adults and children over Christmas, she said.