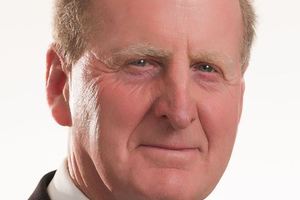 Western Bay of Plenty District councillors and community board members were sworn into office at an inaugural meeting in Katikati today.
Kaimai Ward councillor Gwenda Merriman gained unanimous support as Deputy Mayor.
Mayor Ross Paterson was pleased with Gwenda's appointment and said it was testament to her strong contribution over the past three years as Kaimai ward councillor and as previous chair of the Risk and Assurance, Long Term Plan and Annual Plan sub-committees.
"Gwenda's expertise, particularly in the area of economic development, has added significant value to the Council," says Ross.
"She is an active community person, particularly in the Whakamarama area, and has a strong commercial background in the agricultural and horticultural export sectors."
Commenting on the challenges faced by Council, Ross indicated that Council will continue to focus on planning for future growth, preparing for pending local government reform under the Better Local Government legislation and most importantly, continuing to run a fiscally sustainable Council.
"Our communities all face tough financial times and their ability to pay for infrastructure and amenities is limited. I am very mindful of this and I'd like to make it very clear that as a Council we will not be jumping to any conclusions regarding amalgamation with Tauranga City."
While there is much conjecture about local government reorganisation, Ross said it was premature to assume the outcome for the Bay of Plenty.
"Our Council will be thinking far more broadly in terms of what is in the best interests of the entire Bay of Plenty region - and we will be ensuring that the communities of interest are protected within the Western Bay," he said.
"At this stage it would be very premature for any local government politician to second-guess the final outcome of central government's reform programme or presume what direction this District and the wider region may take in the future."
One of the toughest challenges over the three years would be to balance Council's forecast future capital spending programme with the affordability of ratepayers, said Ross.
"In all debates on our ability to cater for future growth we must be ever-mindful of the financial constraints of our ratepayers. Under my leadership this Council will take a firm line to sustain our policy of constrained spending to reflect our communities' ability to pay."
He said the encouraging credit rating of A+/A-1 just received by Council from the international credit ratings agency Standard & Poor's is of great assurance.
"This judgement shows we have a stable financial outlook and reflects Council's strong fiscal management culture and the expertise of Council's senior management.
"In addition, Standard & Poor's stated that Council's strong budgetary performance and positive financial outlook has a one-in-three chance of a further upgrade in the next two years."
Commenting on the make-up of the Council Ross said it had a solid mix of new talent with a rich depth of business acumen, commercial experience, governance skills and leadership that will serve the District well.
"Our committee structure has been revised to better deliver on Council's responsibilities.
"This Council has a track record of delivering tangible results, whether that be the fundamentals of managing core services, such as roading, water and wastewater, to working with the community to deliver cost effective plans to take the District forward."