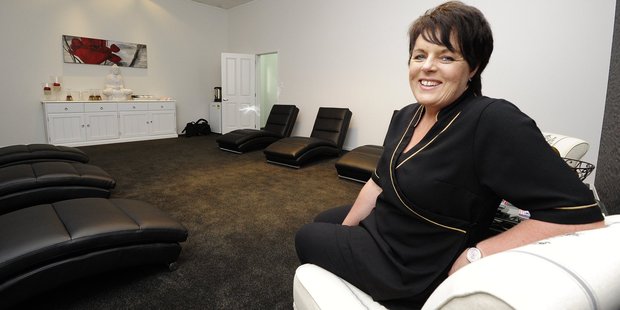 Tauranga is enjoying a boom, with increased business confidence, retail spending and new house builds.
Nationwide, consumer confidence is at its highest point in two years, with Kiwis more positive about job prospects and spending more on home improvements, but also planning to save money for a rainy day.
The latest global Nielsen consumer confidence survey, carried out between August 14 and September 6, ranks New Zealand slightly ahead of Australia but behind the US.
In the Bay of Plenty, Trade Me Jobs data for the July-September quarter showed the number of job listings increased 1.1 per cent from the previous three months but surged 13 per cent year-on-year.
Bay customers splurged $235 million in electronic retail spending in September - a 4.7 per cent year-on-year jump, Paymark figures show.
Realestate.co.nz figures show Bay property sellers are more positive, with average asking prices jumping 6.7 per cent last month to $448,363 and nearly 1000 listings.
Tauranga Chamber of Commerce chief executive Max Mason said confidence was up in the past three quarterly business confidence surveys.
"There's a building boom going on in Tauranga, we have had a 50 per cent increase in building consents granted in the last 12 months," he said.
"It's getting back that old feeling that Tauranga had prior to 2008 where things were going gangbusters, and now things are really picking up."
Builders were finding it hard to get enough skilled tradespeople and an engineering company had reported recruiting internationally to fill skilled vacancies.
About 30 more businesses were due to move into Tauranga, particularly in the port area, he said. Restaurants were recruiting for staff to fill vacancies over the summer months.
Director of DNA Recruitment Dirk Merwe described the past six months as "extremely positive", saying Bay employers had started recruiting fulltime staff.
"People are still not splurging in terms of hiring but there has definitely been what I would call a wake-up period," he said. "For a long time people relied on part-time staff because times were tough.
"Now things are looking positive and they are thinking about long-term growth and creating a great culture. That means one thing - fulltime staff."
Beauty is one thing women have not stopped splurging on, according to Goldfinger Hair & Beauty director Jill Briscoe, whose Grey St business has recently expanded to include a day spa.
Ms Briscoe said she had gone from three fulltime staff to seven and needed more to keep up with demand. "Times have been tough for a lot of people and many of our clients had to forgo their big annual overseas holiday or the new car, but they will not give up getting their hair and nails done."
Bunnings Warehouse spokeswoman Valerie Staley said: "Now that spring is here, we have entered into the time of year when Kiwis traditionally turn their thoughts to all manner of projects around the home and we are definitely seeing our customers looking at ways to smarten things up and get ready for summer, Christmas and the holiday season."
- additional reporting Calida Smylie and Natalie Dixon