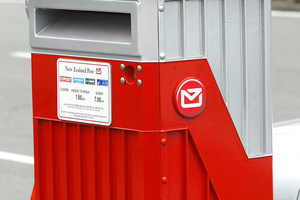 It's hardly surprising NZ Post is having to downsize its delivery operations.
The internet has for many years been the preferred means of communication.
The postal service has to adapt to developments that threaten its profitability in order to survive.
The scale of the latest restructuring will surprise some but it has always been a case of when, not if, the postal service would have to undergo massive change.
Cost-cutting and new products can no longer match the falling mail volumes.
It has outlined plans to move to three-day-a-week letter deliveries in urban areas.
As reported in today's Bay of Plenty Times, concerns now exist over the future of the Tauranga mail centre after NZ Post announced 2000 positions could be cut over the next three years.
The union is yet to learn how this will impact the regions but say the latest round of cuts will impact one-fifth of the NZ Post workforce.
Mail processing will be concentrated in Auckland, Palmerston North and Christchurch.
It is likely Tauranga's Chapel St mail centre will move to another in the Waikato before eventually being transferred to Auckland, the union says.
This does illustrate how big an impact technology is having on economies and communities.
Usually a declaration that up to 2000 jobs have been lost to the economy is greeted with surprise and a degree of dismay. However, this time it's been greeted with a grudging acceptance that it's just one of the consequences of living in a digital age.