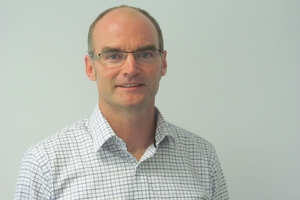 New Zealand-based engineering consultancy Beca has a significant international footprint with 17 offices worldwide.
That network allows the firm to work effectively across borders.
It has also provided an opportunity for some key staff to relocate to Tauranga for lifestyle reasons, while continuing to work on projects around the world, says Beca Tauranga regional manager Gavin Frost.
"We have had people moving to the Bay of Plenty from other parts of Beca because of the lifestyle, while recognising that they can continue to have rewarding careers."
Calum Nicholson, a Beca associate who recently joined the firm's Tauranga office after eight years in London, is a good example.
His background is in transport planning and traffic engineering and he has developed a niche specialist skill in crowd and event planning - an area where he is now working globally.
"I wanted to be based in Tauranga because I have a young family," said Mr Nicholson.
"I can do work both here and around the world because we have the networks to do that.
"Beca has been very adaptive in that regard."
Mr Nicholson joined Beca in Christchurch on graduation in 1999, then moved to the Auckland office until 2005 when he left for an OE experience in London. There he spent a year-and-a-half working on freelance consulting contracts before rejoining Beca in 2007 to help build up the London office's transport practice.
The team won an initial three-month commission to do crowd modelling for the 2012 London Olympics, which turned into a three-year assignment. "I was fronting the project in London and we had a strong team in New Zealand, allowing us to offer 24/7 turnaround service," he said.
Mr Nicholson was involved in the day-to-day management of the London Olympic Park during the games, including transport integration, evacuation planning, security assessments and planning for crowds of up to 500,000 a day.
He has since worked on the Sochi 2014 Winter Olympics in Russia and is currently leading a team supporting the Rio 2016 Olympics.
He has also spent time in Brazil leading a team that provided support for the 2013 World Youth Day - Pope Francis's first official overseas visit where he led a week of celebrations attended by about two million people.
He is also involved in national projects including the Christchurch rebuild.
Mr Frost said that about 50 per cent of the Tauranga office staff was working outside the Bay of Plenty on a regular basis, with about 20 per cent of the work being international, including projects in Australia, Indonesia, Micronesia, South Africa and Brazil.
"Calum's example is a good one," he said.
"He's a real specialist who is working on international projects with our team here, but at the same time is available to work on local projects here in Tauranga."