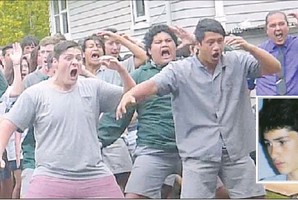 The family of the Katikati teenager who died in a Labour Weekend crash were brought to tears during a moving tribute at the family home.
Schoolmates of 16-year-old Ricky Milton John, better known as Ricky Pettigrew, yesterday performed a powhiri at the house where his body is lying in state.
About 80 Katikati College students and 16 staff members took part in the tribute which was held during the school day.
Students held back tears and comforted each other as they gathered around his body, performed a haka and sang as they paid tribute to their friend.
They adorned the casket with messages such as "Fly high Ricky. You'll never be forgotten. Thank you so much for everything" and "Rest in peace, Ricky. Forever in our hearts".
Family friend Leanne Meehan said Ricky's family greatly appreciated the tribute.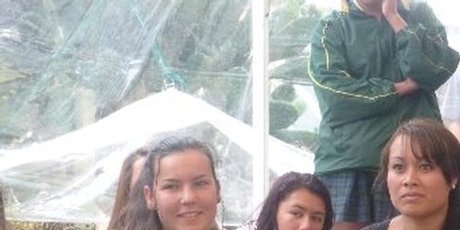 Katikati College principal Neil Harray it was a privilege to be invited to the service along with the local kaumatua and the family.
"We were really keen to support the family at this tragic time. It's been a hard week for staff and students," he said. "Because of the size we are, about 900 students, everyone pretty much knows everyone and in these tough times they can support each other."
The school also held a memorial assembly for senior students on Wednesday.
The Year 11 student, who moved to Katikati from Taranaki eight months ago, was a passenger in a car which crashed through a fence and into a tree on Hikurangi Rd, Katikati, about 1am on Monday.
He suffered massive head injuries and died at the scene with his father by his side.
Ricky's 18-year-old step brother Cole Murcott and two school friends were in the car at the time of the crash.
They were taken to Tauranga Hospital and treated for minor injuries.
Friends and family in New Plymouth will pay tribute to the teenager tonight by releasing 100 helium balloons covered with messages and sharing stories about him.
His funeral will be held at 1pm on Saturday at the Pyes Pa Memorial Park Crematorium Chapel, Tauranga.
Police are still investigating the crash and no charges have yet been laid.