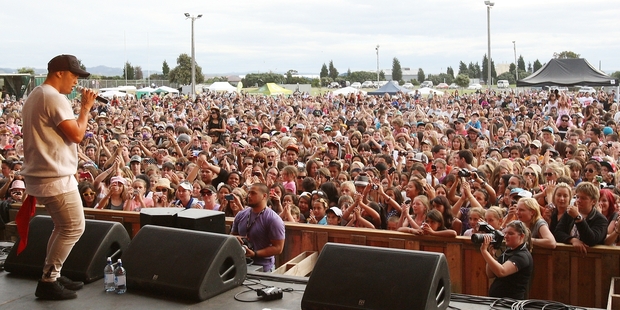 The generosity of the Bay community could seal Summerfest's future, according to organisers, who have been "blown away" by the support they have received.
Creative Tauranga chief executive Tracey Rudduck-Gudsell said she was still in discussions with two major sponsors and could not announce anything "just yet" but was hopeful Summerfest would go ahead. The annual drug and alcohol free youth music festival's future was in doubt earlier this month after the former Tauranga City Council voted not to help fund it.
Ms Rudduck-Gudsell said the community had since joined in the fight for Summerfest, with businesses coming forward with competitive quotes and a school holding a mufti-day to raise money for the festival.
She was also getting cheques in the mail from people who wanted Summerfest to stay on the event calendar. "I felt like crying with happiness when I opened up one letter recently," Ms Rudduck-Gudsell said.
"Inside was a cheque for $50 and a lovely letter from an older couple who live at Carmel Country Estate. They said Summerfest sounded like a great event for young people and they hoped it went ahead."
Tauranga Girls' College is organising a mufti day, with all proceeds donated to Summerfest, Ms Rudduck-Gudsell said. "Many of the local acts we are in discussions with have offered to lower their fees, some say they would perform for free if need be, but we don't want to do that.
"Summerfest is about highlighting our local talent and we want to pay them everything they are worth.
"The headline acts are being flexible too, everyone is being so generous."
Ms Rudduck-Gudsell said organisers were "crunching numbers and ideas to try and make it work".
"Summerfest is all about young people having fun and enjoying great music in a drug and alcohol free environment and this process has really strengthened that message.
"I can't help but imagine if everyone gave an extra dollar, on their rates ... one dollar each would keep Summerfest alive, it's not much."