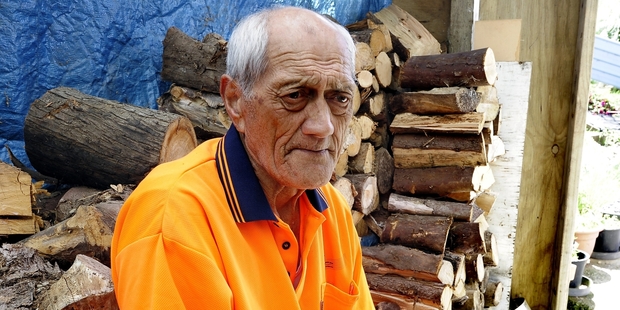 A 16-year-old Katikati College student had dreams of being an All Black until his life was cut short after the car he was a passenger in slammed into a tree.
Ricky Milton John, also known as Ricky Pettigrew, died after the car crashed through a fence and into a tree on Hikurangi Rd, Katikati, about 1.15am yesterday.
His father Rocky Pettigrew ran up the road to the crash scene to be with his son in his final moments - the teenager died before the ambulance arrived.
Two friends picked Ricky up on Sunday night and Mr Pettigrew did not suspect anything was wrong until a neighbour arrived at his front door soon after the crash.
"She came down and said, 'Ricky's been hurt. There's been an accident up Hikurangi Rd'. She didn't realise he'd been hurt that bad," he said.
"I went up there. He was still alive but he died while I was there."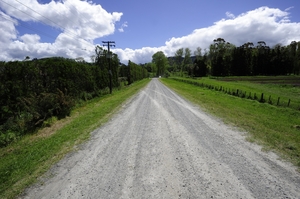 By the time the ambulance arrived there was nothing they could do but Mr Pettigrew had already had his chance to say goodbye.
Ricky had been in the car with his brother and two friends from school when the driver lost control and crashed into the shelter belt, Mr Pettigrew said.
"They were just going too fast. They hit the metal and lost control. They go down the back there and do skids up there all the time."
Ricky had moved from New Plymouth to Katikati to live with his father and step-mother about eight months ago and was in Year 11 at Katikati College.
Yesterday family members were gathered in the Katikati house eating lunch and poring over photos of Ricky when they spoke to the Bay of Plenty Times. Ricky has 13 brothers and two sisters spread between Katikati, New Plymouth and Australia.
"He was a good kid. He was a big All Blacks fan. He was captain of the rugby team in New Plymouth when he was living down there but he had a break this year because he was injured," Mr Pettigrew said.
"He was nuts on football. All he wanted to be was an All Black. He couldn't talk about anything else."
Ricky also loved dancing and music and was rarely seen without his headphones, he said.
"He made a lot of friends while he was up here. He was pretty popular well liked at school."
A Facebook page set up in his honour already had more than 950 followers yesterday.
Katikati College principal Neil Harray said Ricky had only started at the school this year after moving to Katikati.
He said he saw him on Friday lunchtime throwing a rugby ball with a group of friends.
"He was friends with a wide and diverse group of people and had established himself well in the school.
"He had a very positive attitude and we discussed his plans to return to school next year."
Mr Harray said Ricky had a strong interest in rugby but was not part of any teams.
The school would be offering counselling services to students who had been affected by the weekend's event.
Tuapiro Marae kaumatua Bryan Nepia said it was sad for such a young life to be lost but he was not surprised by the accident as the boys had been racing up and down the street in their Ford Laser regularly during the past month.
"I expected it. I warned them before about speeding. I said, 'It'll kill ya'. I was telling them all the time. They didn't listen," he said.
Mr Nepia considered calling the police because of the noise being made by the boys in their car earlier in the night and now wishes he had.
Sergeant Nigel Ramsden said the other two passengers were taken to hospital by ambulance with cuts and muscle injuries but the driver of the car was not at the scene when emergency services arrived. Mr Ramsden said it was still unclear why he had left the crash site as the serious crash unit was still investigating. "It was a pretty traumatic scene," he said.
A Tauranga Hospital spokesman said two 16-year-olds were in a stable and comfortable condition hospital last night.
Ricky's 18-year-old brother had been treated and discharged.