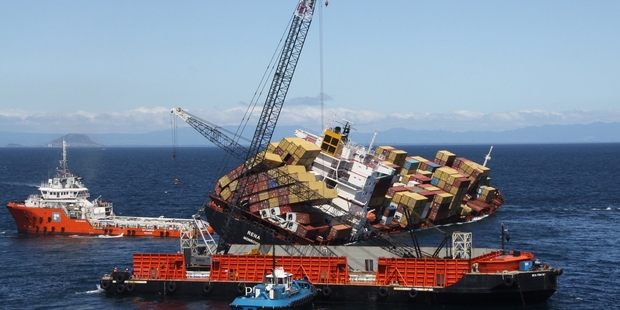 A maritime union is calling on Immigration New Zealand to revoke the work visas of international tug crews involved in the Rena clean up.
In a press release, Guild president Captain Lew Henderson said it believed the lack of work for Kiwis was unacceptable and it raised strong objections with Immigration New Zealand, asking it not to issue work visas for officer or master positions.
The Guild met with Resolve representatives in Tauranga but was told the 14 officer jobs on four salvage vessels would not be advertised, Mr Henderson said.
"It was very obvious that 'safety and lack of trained people' were used as a excuses for not employing New Zealand officers, and we believe the intention is to pay the overseas officers below minimum New Zealand industry rates."
The Guild has requested copies of the curriculum vitae of any successful work visa applicants, along with details of their pay rates after it was told certain aspects of the project was specialised and not commonplace.
In a statement provided to the Bay of Plenty Times, Resolve project manager Ajay Prasad said about 56 per cent of its employees on the Rena project were local and 44 per cent were from overseas.
Mr Prasad said the work was highly specialised and there was no margin for error.
"The people we employ and the specialist equipment we're using requires specific skills and the necessary time and experience on the job. The choices we're making here are about protecting human health and safety." Kiri Gillespie