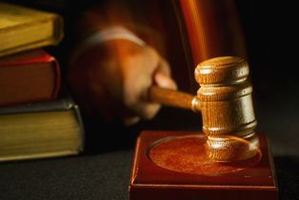 A jury has heard the closing arguments at the trial of Israel Kaihau who is accused of murdering expat New Zealander Robert Wilkinson at Waihi Beach.

Kaihau, 19, has admitted killing Mr Wilkinson, who died of a stab wound to the head on January 3.

But he says he did not murder the 64-year-old, who was holidaying at Waihi Beach at the time.

In his closing submission, Crown prosecutor Ross Douch said Kaihau was an "inherently unreliable'' witness who had "lied and lied and lied''.

Kaihau had tried to hide evidence that would implicate himself in the killing, and a week later he tried to fool a Waihi detective into believing his bogus alibi that he was at home at the time of the incident, Mr Douch told the court.

"In the face of mounting evidence he remained steadfast, becoming even belligerent or indignant, at the proposition that gives you an indication of how far he will go.''

Mr Douch said despite Kaihau's argument that he reacted instinctively when he claimed Mr Wilkinson stood on his injured leg, he did not let out a yell in pain.

"Isn't that funny that was without a sound ... all Mrs Wilkinson heard was her husband then this terrible bang.''

"There was no yelp, no cursing ... isn't that remarkable that he suffered in silence ?''

He said Kaihau was carrying a knife that "wasn't a toy or innocuous'' and his level of intoxication was not so bad that he would be "incapable to realise'' that it was not a dangerous weapon.

The knife, which has not been recovered, was believed to have been at least 8.5cm in length and 3.5cm in width at its midpoint.

By targeting Mr Wilkinson's head he could only have had murderous intent.

But Kaihau's lawyer Paul Mabey QC said his client was not on trial for lying to police or hiding evidence.

Mr Mabey said the evidence showed Kaihau was in a happy mood on the evening in question, and there was no suggestion prior to his altercation with Mr Wilkinson that he was aggressive or looking for trouble.

"How does a happy, drunken young boy become a cold blooded killer because a householder says to him `I'm going to report you'?''

"The issue is whether Mr Kaihau carried in his mind the intent of a murderer; that's the long and the short of it.''

Justice Robert Dobson was about to deliver his summing up of the case.
The jury is likely to enter deliberations shortly.