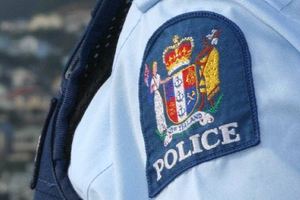 Tauranga residents are being warned about scammers who are offering home maintenance work.
Police are warning residents to be wary of a group offering to seal and pave driveways as well as roof maintenance, painting, and tree pruning and felling services.
Senior Sergeant Rob Glencross said that last year a group of Australian and British nationals came to New Zealand and while here a number of complaints were received about them delivering poor quality work at inflated prices.
"The group became known as the 'bitumen bandits' and have previously been featured on Fair Go, he said
The group generally targeted the elderly, and members in more rural communities. As an example of their poor quality work, one of their sealing jobs lasted only two days before beginning to disintegrate."
Mr Glencross said recently information had been received that one of the principals of this group has returned to New Zealand with a number of associates and were likely to be looking to engage in the same sort of conduct.
"While there is no evidence to suggest that this group is currently in the Western Bay of Plenty, they are known to be highly mobile and it possible that they will look to visit our area.
"Police are warning the public not to engage the services of this group and to be generally wary of anyone offering such services who doesn't show any credible bone fides."