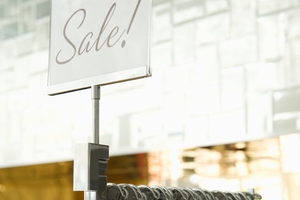 Sales at Tauranga op-shops are booming due to a trend towards "upcycling" furniture and vintage clothes - as well as tough economic times.
Charity shop staff told the Bay of Plenty Times Weekend that customers included Mercedes-driving, diamond-wearing shoppers as well as those buying out of necessity.
Tauranga SPCA is the latest charity to benefit from the trend, opening a second-hand shop in Greerton - Tauranga's op-shop capital - in July.
Manager Pam Bassett said bargain hunters came destination-shopping to the suburb to visit all its second-hand shops.
"It's not just people on low incomes, it's everybody.
"You can pick up some really good bargains, and labelled clothes.
"People sometimes have a perception that op-shop clothes are a bit grotty and smelly; that's not so."
Ms Bassett said there was a trend towards people buying second-hand furniture and "upcycling" it - doing it up with new paint and fabric - for sale.
"There's quite a bit of money to be made. Prices are really reasonable.
"We have had some lovely oak pieces in, which people take home and do them up."
Popular items were dressing tables with mirrors, which sold for about $75.
Kitchenware and baking tins were also popular, due to the quality of older products compared with modern silicone items.
"It's nostalgia too - people come in and say 'my mother had that'."
Andrea Callinan, who manages St Vincent de Paul op-shops in Tauranga and Greerton, said on-selling and upcycling op-shop furniture was lucrative work.
"A lot of people buy things as a business to put on Trade Me, because some people won't come into op-shops, but they'll buy second-hand [online]."
Mrs Callinan said "retro-type" furniture was popular, and not just with people who were on a budget.
Keen bargain hunters were visiting the shop every couple of days to ensure they didn't miss out on finds, including designer clothing.
"We have people that want to buy clothing like you would get from Wendy's Boutique.
"You might pay $400 for a blouse there, but you can buy it at our shop for a lot less."
A Trelise Cooper top or skirt sells for $15 to $30.
Other shoppers were keen to recycle used goods rather than adding to consumerism.
"A lot of people come in to buy old tins because they are going away from plastic. They say the older stuff is better made than the modern.
"You know it's well made, because it has lasted so many years already."
Op-shopping was a win-win because the funds were returned to the community, Mrs Callinan said.
Habitat for Humanity ReStore on Second Ave has a waiting list for 1950s and 1960s "retro furniture" and old-fashioned tools.
Upcycling, buying vintage and op-shopping for fun was "a real trend", and the shop had got increasingly busier since it opened two years ago, manager Craig Teaz said.
"We see people from across the board, from Mercedes drivers with diamonds, down to the family looking for a bargain so they can exist."
Popular pieces included old kitchen appliances and utensils, collectible china, Crown Lynn, and furniture suitable for upcycling.
"One lady bought a dressing table and set of drawers, and did them up in duck egg blue and gold. She showed me the photos and they looked a million dollars.
"It's a leisure activity too - people are trawling through for a bit of retail therapy, it's entertainment as well."
Tauranga Budget Advisory Service co-ordinator Diane Bruin said she encouraged people to buy second-hand.
"At Turning Point [Trust] you can buy a bag of clothes for $1.
"Second-hand furniture is a hugely cheaper option than going to buy new."