Latest census data shows Tauranga's population has jumped almost 11 per cent since 2006. In the second of a three-part series, reporter Natalie Dixon takes a closer look at how the population boom has affected Papamoa.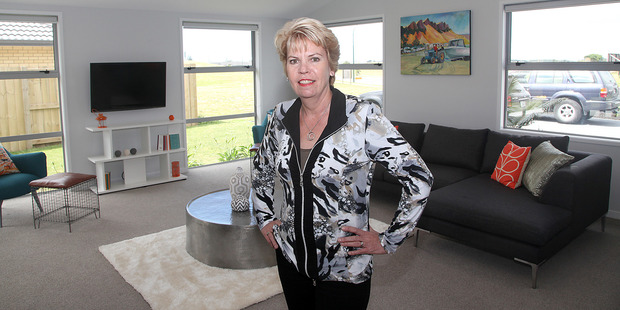 Papamoa's population rose by 20 per cent in the last six years, but city leaders say the growth is all in the plan for the once sleepy suburb.
Census figures this week revealed Papamoa's population is 20,088, up from 16,655 from the previous 2006 count.
The news is no surprise to the slew of builders working to keep up with the housing demand in the beachside village, or Tauranga Mayor Stuart Crosby, who said Papamoa's growth has been planned for more than a decade.
"Since 2003 council has had a Growth Management Strategy, SmartGrowth, in conjunction with Western Bay Council and Bay of Plenty Regional Council and Tangata Whenua.
"It sets the strategic vision and direction for the growth and development of the Western Bay, on key issues across the spectrum of social, environmental, economic and cultural objectives.
"We have just reviewed the majority of that strategy so we can re-look at the settlement pattern.
Mr Crosby said as more census information becomes available council will start a major review of the settlement pattern in Tauranga and the Bay of Plenty.
"There could be changes to our plan but for us, Papamoa has always been one area destined for growth," he said.
"Long-term, it will be the largest area, stretching all the way to the Kaituna River.
"Because of the infrastructure needs we have had to plan that, you can't just pull these things together at the last moment. We have set aside key areas to get a good blend of work, play, live."
Long-time Papamoa local Juliann Pritchard can still remember the road to the beachside community, which she says was practically a "goat track" a little over 20 years ago.
"Now it stretches the whole way from the Mount and there is almost everything you need. It is the perfect blend for families and those of us who are a bit older.
"It has been exciting to see it get bigger. I am happy to see it grow, its good to see more people enjoying the place.
"Who knows how big it could get if more people discover it?"
People
English immigrants have labelled Papamoa "Pommymoa", because of the large UK expat population who now call it home.
But it's not just the British moving in, according to developers and local builders, who are selling homes to people from right across the world.
Venture Developments marketing consultant Cathy Longmire works from a showhome in the Golden Sands development.
She said a mix of people from around the globe have purchased house and land packages from the company this year, with around 10 homes sold every month.
"It's amazing how far people come from to move to Papamoa," she said.
"Sure we have Aucklanders and people from Christchurch but they are also from Germany, the UK and South Africa.
"Papamoa is just a fantastic spot, it's by the beach, and who doesn't want to be by the beach?
"It also has all the facilities now - shops, schools, medical, and there is more to come."
South Africans Berindene and Luther Potgieter moved into a rental in Golden Sands two months ago and are already eyeing up a property to buy for their young family.
"I love it," Mrs Potgieter said.
"It has it all, kindies, for the kids and great schools for when they get older, and of course the beach.
"It's affordable and we are really serious about buying here soon, especially with the growth that is happening. We want to get in early and be right in the heart of everything."
Mrs Potgieter said she loved all the accents in the area.
"I go walking with the kids every day and you always hear someone from the UK or someone speaking Afrikaans and that is nice - to be in a great country like this but to be able to hear a bit of home."
Street View: What do you love about living in Papamoa?
"It's relaxing, you have everything you need in one place, shops, good fishing and you are on the beach. It's definitely changed a lot since I was a kid. It all used to be farmland and now there are houses everywhere. the house next door to us sold in a week.
- Tony Goodin, 24
"It is the best place in the world to live - the people are great, the climate is perfect and check out the beach! 23 years ago there was pretty much a goat track out here now it is growing non stop. I am happy to see it grow, it's good to see more people enjoying the place."
- Juliann Pritchard, 69
"Our house is being built, we move in in two weeks' time and I can't wait. We just love it here, I lived in Auckland for a while and it could not be any (more) different."
- Brian Newton, 67
"I have lived here all my life, I remember when where Pak'nSave is used to be a paddock, there were hardly any shops and now things are popping up everywhere. I am planning on living my whole life here, it's awesome. I think growth is exciting, I welcome any new people who decide to come and make a life here."
- Wiremu Tane, 17
"I have always wanted to live by the beach, moved here about seven years ago. I have two boys so it is perfect for the family. There is more population, more growth, more everything But there is definitely more potential."
- Kathrin Berger, 36