Labour leader hints at cash help as new council softens stance.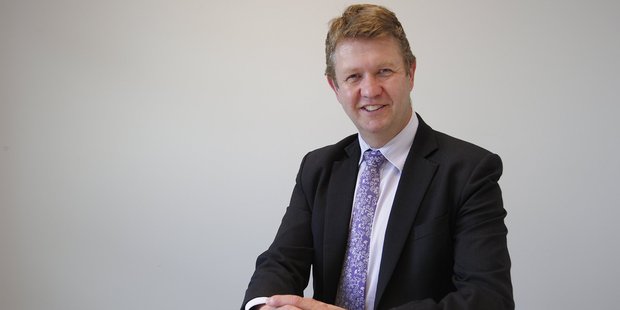 Labour leader David Cunliffe has thrown his support behind Tauranga's planned $20 million museum.
The support comes at the same time as sweeping changes in the elections have seen a thawing of council attitudes towards the project.
"It is time Tauranga had a museum. This is a vibrant city with a rich culture and heritage which deserves a place of recognition," Mr Cunliffe told the Bay of Plenty Times.
He said it was a project he would like to explore if Labour won the election next year. It was likely more funding would be available for the arts, culture and heritage.
Some councillors are keeping an open mind about the council's future involvement in the planned $20 million museum. The stance contrasts with the former council, which virtually washed its hands of the project except to offer a site on Cliff Rd.
Councillor Bev Edlin, whose skills in business administration and governance saw her help raise $7 million for a new museum and library complex in Horowhenua, wants the museum put back on the council table for a "really good debate".
The council's seven new faces were quizzed about whether they supported the project being left almost entirely in the hands of the Tauranga Moana Museum Trust.
Some saw the council-owned former Mount Cosmopolitan Club building as a medium-term option to exhibit the thousands of artifacts in storage but this has been rejected by the trust, which sees the building as unsuitable and vulnerable to tsunami.
Cr Edlin said trusts had worked well because they made things happen. But she wanted to make sure that things were done right in Tauranga. "Museums help people understand, they give the community another depth and dimension."
She wanted the trust to receive the necessary support and encouragement to succeed because the city needed a museum.
Cr Gail McIntosh liked the idea of a private group doing all the work and raising the money. "Quite clearly, we can't afford it." However, she said she had an open mind about council involvement because of the benefits a museum could bring to the visitor industry.
Cr John Robson was keen to see a more detailed museum concept and a corresponding business plan which addressed both funding and sustainability.
Cr Steve Morris said the council was unlikely to make a significant contribution in the current financial environment, although he saw merit in taking the council's collection of artifacts and displaying them in the Cosmopolitan Club building.
Cr Clayton Mitchell said a museum was not a priority right now and Cr Matt Cowley said the Greerton Library had a higher priority than a museum and the council could not afford both.
Cr Kelvin Clout said a museum was desirable but the council's financial position made it untenable.
A troubled history
*1999: Working party set up to establish museum.
*2002: "Sluggish'' working party overhauled.
*2005: A museum cantilevered across the downtown waterfront is announced.
*2007: Plan dropped after an election fought on the location dumped half the council.
*2008: Museum Steering Group established after council opts for "community-led'' project.
*2010: Council-owned land in Cliff Rd chosen as preferred site for museum.
*2010: Tauranga Moana Museum Trust formed to build the museum.
*2013: Trust advertises for three vacancies to drive fundraising.
What do you think?
To have your say email editor@bayofplentytimes.co.nz.