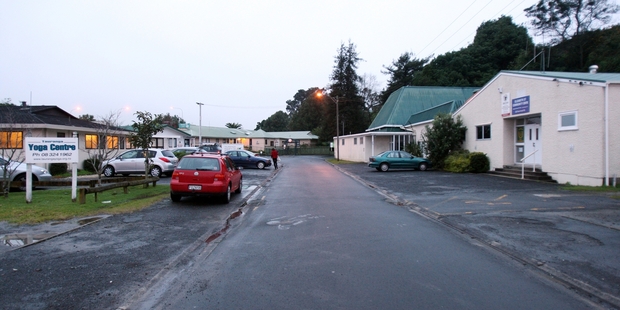 A short list of properties around Glasgow St and lower Elizabeth St is being drawn up by the Tauranga City Council as possible sites for a homeless night shelter.
Mayor Stuart Crosby, the patron of the Tauranga Moana Nightshelter Trust, said finding a site remained the stumbling block to getting a shelter to house up to 15 men.
The number of homeless fluctuated between 30 and 50 men, with Mount Maunganui now starting to get a few as well, he said.
A recent meeting with Mr Crosby and some trustees including Safe City co-ordinator Mike Mills resulted in a renewed effort to find a suitable site.
He is now working with the council's property manager Anthony Averill to find a council-owned property centred on lower Elizabeth St and Glasgow St.
Another alternative was a location closer to the CBD.
The council has earmarked $118,000 for the project from a trust it administered and Mr Crosby said additional money could be available from a community trust.
One option was to enter into a lease for an existing council-owned building although the trust said that the way finances worked, it would be better to own the shelter outright.
It could involve building a new shelter, possibly sited on a small slice of reserve land off Glasgow St. However, Mr Crosby said the downside to that proposal was the length of time it took to lift a reserve designation.
He said the trust had not requested any rates funding for the project. The grant from the council-administered trust was subject to a business plan which, because it was now 18 months old, might have to be refreshed.
Mr Crosby said the night shelter was not just a place for the homeless to doss down. There would be wrap-around support services to get the men back into main stream employment and accommodation.
A police case study of a typical homeless man in Tauranga revealed that he was costing the justice system about $35,000 a year.
The case study was contained in the feasibility study for the project. Central to the case to establish a shelter somewhere in or around the downtown was an assessment of the risks of continuing with the status quo.
It found that police, courts, probation and prison costs totalled about $35,000 a year. And with homeless people more likely to end up in hospital because they did not seek early medical attention, each night in hospital cost taxpayers $600.
The study said the cost to the community was incalculable, noting: "The effects of crime and disorder on retail and other businesses, the fear of crime and risks to personal safety, and the visual impact of litter on streets and parks."