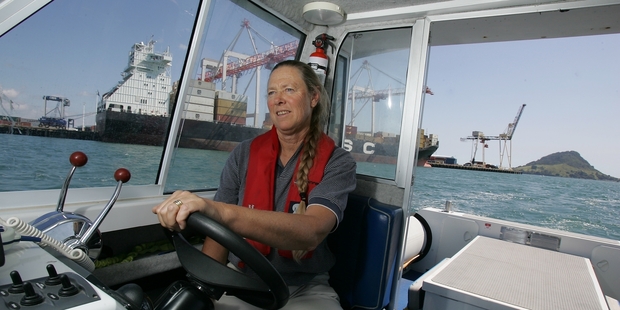 Boaties and swimmers in the Western Bay are heeding messages not to mix booze with water activities.
New research has linked alcohol misuse with male drownings, and found it may have been under-reported in statistics.
University of Otago researcher Dr James Croft said alcohol was a factor in almost one in five accidental male deaths, such as drownings.
But that figure was "probably much too conservative and I'd say it's a concern", Dr Croft said.
He said alcohol might not be the direct cause of drowning, but increased the risk of fatality even at low levels of consumption.
"Alcohol increases the risk of falling overboard or crashing and also decreases the chance of survival after entering the water."
Men were up to six times more likely to drown than women in New Zealand, he said.
Water Safety New Zealand figures show seven people drowned in Bay of Plenty last year, down from 16 in 2011.
Alcohol was a factor in 13 per cent of Bay drowning deaths between 2007 and 2011.
Regional harbourmaster Jennifer Roberts said she did not come across many boaties drinking alcohol, and those who did were drinking small amounts. There was no legislation regarding alcohol limits for boaties, so the issue was not policed, she said.
Captain Roberts supported rules for lifejacket use, which require them on board but worn only if there is a safety risk.
"The people who get into trouble aren't complying with the current rules, so why would you introduce more rules? You will only penalise the good guys who already obey the rules," she said.
Coastguard operations manager Simon Barker and Mt Maunganui Life Guard Service general manager Glenn Bradley said the service had not come across swimmers or boaties drinking to excess before taking to the water.
Dr Croft's findings came from looking at 3700 New Zealand male drownings recorded by Water Safety New Zealand during the past 30 years, and were revealed at an international water safety conference in Queenstown last week.
He said among several reasons why men were more likely to die in the water were they were more likely to be involved in underwater activities and go beyond their limits, and more likely to swim in lakes, at night and in unpatrolled areas of beaches.
Young men aged 15-24 were most likely to drown during water sports and recreation, or falling into water. More than 60 per cent of accidental immersions involved alcohol.
Men aged 30-39 were most likely to drown during underwater activities, such as free diving, scuba diving and snorkelling but alcohol was not a major cause of their deaths.
However, men aged 55-59 often drowned in incidents involving rowing boats and dinghies after consuming alcohol. By law boaties must carry lifejackets for each person on board a pleasure boat and skippers are legally responsible for ensuring they are worn in "situations of heightened risk".
Maritime New Zealand wants wearing lifejackets compulsory for people aged under 15 but believes anyone heading on to the water should wear one. additional reporting James Beech, Otago Daily Times