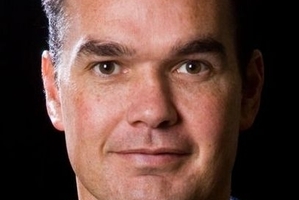 Things clearly did not go to plan on the field for the Steamers but there is still a positive vibe around Bay of Plenty Rugby's offices.
Chief executive Mike Rogers says he has received positive news from sponsors already, which bodes well for next year.
"We have had a couple of sponsors come to us without us approaching them who said they would re-sign and stay with the union next year," Rogers said.
"Obviously they want better results on the field but the feedback from them is that what we are doing off the field has been fantastic from their point of view. We did a lot of school and community visits and worked closely with our sponsors in that and worked with the White Ribbon and anti-bullying campaigns.
"The feedback from sponsors in what the team does off the field has been really significant from their point of view in terms of the value of their sponsorship. It is more than they expect.
"So it is great we have loyal people like that who back us regardless of results and that gives us confidence to continue to do that sort of work in the community which is paying off for our partnerships.
"The other thing is from a commercial point of view you lose nothing being in the Championship. You are still getting the same amount of TV and media coverage and we should be competing for a semi and a final next year.
"Obviously that is our goal to get straight back up so, if we have an extra semifinal and final here in the Bay, that will actually create more value for our partners rather than less."