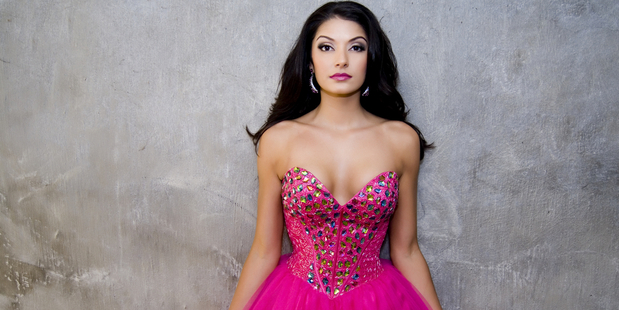 The next eight days of Holly Cassidy's life will be spent perfecting all the little flaws most of us wouldn't notice.
The former Tauranga Girls' College student and newly crowned Miss Universe New Zealand is heading to Russia on October 22 in preparation for the world event on November 9.
In the days before her departure, Ms Cassidy will be undergoing dental work, media training, make-up lessons, dance and choreography, and will also be perfecting her walk.
She will be undergoing a "complete makeover".
"I had my first part of my dental makeover [on Wednesday]. There's not a lot to do, it's mainly characterisation things they will do. They will file some of them and make them more even to look at and add a composite veneer to my crooked tooth to make it look straight."
She will take lessons on how to improve her walk as she had to make sure her training was on a par with other contestants.
"I've got to up my skill set, learn how to pose and what looks attractive. I'm not six-feet tall so I've got to be very conscious of how I look when I pose.
"I'm really lucky to get this sort of help, most of the other girls in the past didn't get that."
Ms Cassidy will be packing lots of warm, but fashionable, clothing for the cold Russian weather. "It's going to be freezing in the middle of winter, and I have to do a bikini shoot as well. I've been told to bring warm clothing to our indoor rehearsal space, apparently that's also quite cold.
"I'll be taking coats and lots of boots, scarves, hats and gloves - but of course ones that look good. I will be taking dresses too but will probably aim for longer dresses." Most of Ms Cassidy's clothing and accessories would be supplied by sponsors that were lined up before the New Zealand pageant.
Ms Cassidy was yet to see any of her competition dresses, but said her national costume was black with beading and Swarovski crystals on the back.
Going to Russia was exciting.
"It's somewhere I've never been. If it was in America it would have been a bit easier in terms of getting a visa but I've been there before.
"There's a few destinations I'm excited to go to like Red Square, I think we're doing a parade there," she said.