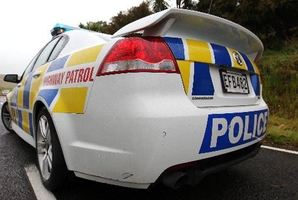 A woman who became lost in the Kaimai Range was found 12 horus after she phone police for help.
Tauranga police search and rescue and volunteers from Tauranga Land SAR spend 12 hours searching for a missing 39-year-old Japanese student last night after she made a call to police about 5pm yesterday.
The woman had become lost near the North Henderson Tram Line.
The Trustpower TECT rescue helicopter searched the area after night fall using night vision goggles but was unable to locate her.
She was located by rescuers just before 4am today, a little cold but otherwise un-traumatised by the experience.
Tauranga police search and rescue Sergeant Craig Madden said the woman tried to retrace her steps once she realised she had taken a wrong turn but became disorientated.
"She then did all the right things, she stayed calm and once she found a location with cell phone coverage (although limited) called police for help.
She stayed put and built herself a bivvy for shelter before the daylight went. The search and rescue members who found her said she would give Griz Bear a run for his money. "
"Although she did the right things after she was lost she should have left an intention trip with a friend or in view in her car and trampers should always take sufficient supplies in case of emergencies," he said.