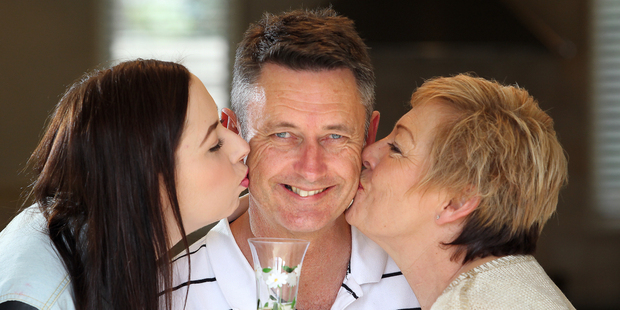 Tauranga's re-elected Mayor Stuart Crosby has put a positive spin on the new-look council and his narrow win by declaring that the handbrakes have been removed.
His pointed reference to the defeat of Pick 6 ringleader Councillor Murray Guy meant the council was starting with a "clean sheet of paper".
Mr Crosby told the Bay of Plenty Times he was excited about the council having a new chief executive, new management team and now a new council.
The Pick 6 team led by Cr Guy, which came in on a similar landslide in the 2007 election, had dwindled to two councillors after Saturday's election - Rick Curach and Catherine Stewart.
"Before I was the mayor with a number of handbrakes, and we all know who they were," he said.
Mr Crosby predicted that the three survivors of the old council - including Bill Grainger, who also tended to side with the Guy faction - would be fine.
He was confident they would move forward with the new group.
He said the only result that might change from the counting of votes cast on the last day and specials was in the Otumoetai/Pyes Pa Ward where only 70 votes separated the lowest-polling successful candidate Bev Edlin from Richard Kluit, who again looked to have been pipped at the post.
Mr Crosby never expected to retain his massive 13,000 majority from 2010, which was slashed to 588 on Saturday: "Mayors don't normally survive more than three terms. When you are at the top and accountable, the only way is down.
"Quite clearly, those who wanted change voted - I just snuck through."
Mr Crosby said debt and council's finances had clearly been a big election issue although there had also been a massive campaign against him and other councillors. The biggest shock was the defeat of deputy mayor David Stewart. "No one picked that."
He was heartened that some of the council's new faces were relieved he had won the mayoral contest from newcomer Kelvin Clout. Mr Crosby said change was good but the massive change if he had lost would have created problems.
He disagreed there would be issues with the mass departure of his old power base led by Cr David Stewart and including Terry Molloy, Wayne Moultrie and Bill Faulkner.
Mr Crosby said the election had created a clean sheet of paper and he was not aware of any strong alliances from within the new faces.
Asked whether his job with so many new councillors would be like trying to herd fish, Mr Crosby said it was something he had been doing for nine years.
His early observation was that there would be a "huge culture shift in the governance".
The addition of three "young people" and two new woman councillors would change the dynamic and make the council more balanced, he said.