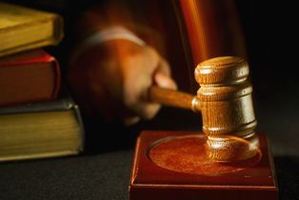 A Bay of Plenty man has been sentenced to more than three years in prison for violently causing brain injury to his 4-month-old son.
Robert Haami Boynton, 41, appeared in the High Court at Rotorua before Justice Kit Toogood this morning.
He was sentenced for causing grievous bodily harm to the infant with reckless disregard after an incident in Matahi Valley on April 28, 2011.
The court heard that on that day, Boynton entered the room the baby was in after he had started crying. He emerged 30 seconds later holding the infant saying he had stopped breathing. The baby's lips were reportedly blue and eyes were rolled back into his head.
He was found guilty by a jury of the offence at a retrial after being found not guilty of committing grievous bodily harm with intent against his son in 2012 Boynton was sentenced to three years and six months in prison.
That is to be served on top of the 15 months sentence he received for assaulting the baby's mother Ngarangi Wickliffe.