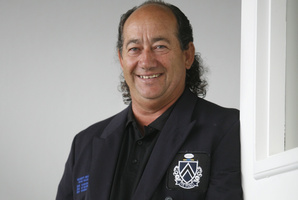 Youth workers have criticised Tauranga City's decision not to fund Summerfest, saying the budget's bottom line has become more important than community wellbeing.
The council on Monday voted 7-4 against using budget savings to help fund the 150th commemorations of the Battle of Gate Pa.
The move would have freed up $32,000 from the council's Major Events Fund for Summerfest, an annual drug-and alcohol-free youth festival.
As reported in yesterday's edition, Summerfest organisers warn they could be forced to cancel the popular event without the money, leaving members of the public and youth workers devastated.
Angry Tauranga residents took to the Bay of Plenty Times Facebook page yesterday, slamming the council's decision and saying young people are struggling and need events such as Summerfest.
Te Tuinga Whanau Support Services Trust executive director Tommy Kapai hopes the council and the Summerfest team can work together to make sure the event goes ahead.
Mr Kapai said his organisation saw the effect of drugs and alcohol on families every day and supported any local substance-free event. "Events like Summerfest show our young people that you can get high off life, without the help of substances," Mr Kapai said.
"Summerfest is a stellar event on the Tauranga calendar.
"It is a place young people and their families go to laugh, listen and relax with each other and it is vital that these types of events, which are both cool and safe, receive the support they need to continue."
Councillor Larry Baldock, who pushed for the plan to support Summerfest, along with Mayor Stuart Crosby, Cr Terry Molloy and Cr Tony Christiansen, said there was no more money in the budget that could be used to fund the festival. "A 'yes' vote would have met the needs of both events but that is the way it is on council sometimes, you get up and fight and you lose," Cr Baldock said.
"It is very disappointing and it sends a loud, clear signal just days before an election, that council is not supportive of events.
"It is the same old message and I thought we had got past it."
Cr Baldock said he hoped the council could offer some in-kind support in the form of signs, toilets or security in the hope it would go ahead.
"However in-kind support is not the same as a cash contribution which is what is really needed."