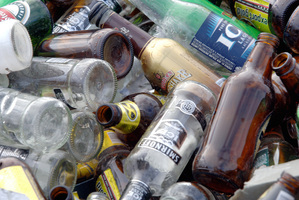 No more bottle stores will be allowed in the Western Bay of Plenty following strong public resistance that linked the number of liquor outlets with social harm.
It means numbers will be capped at the current 70 outlets in Tauranga and 32 in the Western Bay of Plenty District Council's area. But drinking establishments, including 169 bars and clubs in the Western Bay, have escaped restrictions.
The two councils met yesterday to finalise an alcohol policy to guide the District Licensing Committee, which renews liquor licences and considers licence applications. This follows an earlier decision, reported on Saturday, in which they agreed to stick with 1am closing except the downtown, which stays at 3am.
The proposed bottle store cap replaced a suggestion to limit bottle stores to one per every 2868 people. The meeting ruled against introducing localised alcohol rules, despite councillor Margaret Murray-Benge calling for a sinking lid on the number of bottle stores in Te Puke, Papamoa and Greerton.
Councillor Larry Baldock supported her, saying the councils could not leave it to the District Licensing Committee. But their bid failed 9-2. The two mayors, Stuart Crosby and Ross Paterson, opposed, along with councillors Bill Faulkner, Terry Molloy, Wayne Moultrie and David Stewart (Tauranga); and Mike Pittar, Paul Thomas and Mike Williams (Western Bay).
The cap on bottle stores nullified proposed proximity rules controlling how close new bottle stores could be built to schools. It was agreed the licensing committee should have regard on the proximity of any new bottle store to existing stores and educational facilities.
The policy goes back to each council for approval after which it will be publicly notified on December 18. If there were no appeals it would be adopted within three months.
It meant applicants, including the new Countdown Supermarket at Bureta, had at least another four months under the current rules to lodge their applications with the licensing committee.
Hospitality New Zealand regional manager Alan Sciascia told the Bay of Plenty Times a population-based cap would have worked better in areas such as Te Puke. Because Te Puke would have hugely exceeded the formula, it meant at least four bottle stores could have closed before the cap was reached. But under the proposed cap, a bottle store could close in Tauranga and another one open at Te Puke.
He also questioned how the cap would work if it was at its limit and a new supermarket was built.
Tauranga Sergeant Nigel McGlone said any reduction in outlets was good from the police's view.