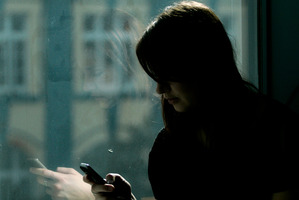 Fewer than a quarter of the calls answered by government-funded Quitline are resulting in the caller giving up smoking but, regardless, each call is costing taxpayers about $187.
While one smoker quitting the habit is a win for themselves, their loved ones and the health system, I'm not convinced the funding couldn't be more evenly split between other potentially life-saving services.
In yesterday's paper, we also reported that a lack of funding meant thousands of calls from struggling Bay teens are going unanswered by staff and volunteers at Youthline and 0800 What's Up. It must be crushing for a young person to build up the courage to ring a helpline, only to find their call goes unanswered.
These services are a lifeline for teens dealing with relationship problems, bullying, grief and mental health issues. Given New Zealand's appalling youth suicide rate, it seems pertinent they are well supported by government. Youthline receives about 12 per cent of the $800,000 a year required to keep it running from the government, and 0800 What's Up even less.
Calls to Youthline cost about $1 a minute. Smoking is a choice, but the difficulties and challenges of the teenage years are not.
Asking for help to quit smoking seems a lot easier, and socially acceptable, than asking for help dealing with an abusive parent, school bully or unplanned pregnancy. We need to give our young people all the options possible to them to seek help when they are feeling isolated or alone. As Tauranga psychologist Janet Peters points out, helpline services not only provide teens with the support they need, they can also prevent callers from needing costly public health services in the future. A teen may only reach out for help once and the funding split needs to reflect the importance of someone being there to answer their call.