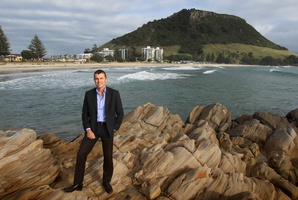 Coastal Bay of Plenty has been likened to Spain's Costa Brava and famous brands of beer and jandals in a marketing survey to benchmark public perceptions.
The research, commissioned by Tourism Bay of Plenty, found the region reminded people of the refreshing Mexican pale lager Corona and the comfortable but upbeat jandal brand Havaianas. The Costa Brava is a coastal region of northeastern Spain that boomed as a package holiday resort destination for tourists from Northern Europe, and particularly the UK and France.
Tourism Bay of Plenty general manager Rhys Arrowsmith said the survey of domestic and international visitors used key brands to help understand how the region was perceived. "It is how the outside world perceives us. Do others see us the way we see ourselves?"
It was a simple way to understand where the region sat in the marketplace and the organisation did not set out to align the region with a brand of beer, he said. The research concluded the area Tourism Bay of Plenty covered, from Waihi Beach to Ohope, was laid back but with an element of sophistication.
"As a brand, we are seen as still being real but something quite special - as a popular imported beer and not an ordinary beer."
People were also asked to correlate Queenstown, the Coromandel and Northland with popular brands, with Queenstown likened to Icebreaker clothing, pinot noir and single malt whisky. Coromandel was seen as quite homespun and reminding people of Woodstock bourbon, while Northland was quite intrepid and aligned with Lion Red beer. Mr Arrowsmith said people identified coastal Bay of Plenty as having a real buzz and going forward. The benchmarking would help the organisation understand the mood of where to pitch its marketing campaigns, he said.