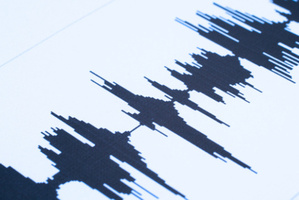 A shallow earthquake that struck close to White Island gave Bay of Plenty residents an early wake-up this morning.
The magnitude 4.2 event centred 20km from the island at a depth of just 5km struck about 3.45am.
GNS duty seismologist Caroline Holden said the quake was part of "normal'' activity in the area, and was not something to be concerned about.
"We monitor closely every time there's seismic activity in the region, but I don't think any volcanic activity was received,'' she said.
"It's part of the normal seismic activity in the region. If it had been closer to White Island I would be more concerned.''
She said because the quake was shallow in depth, it was felt "quite widely'' along the coast.
"And it was quite a strong one as well so it woke up quite a few people with it,'' she said.
White Island's volcanic activity remains at low alert level one, with aviation colour code green meaning no risk to aircraft.