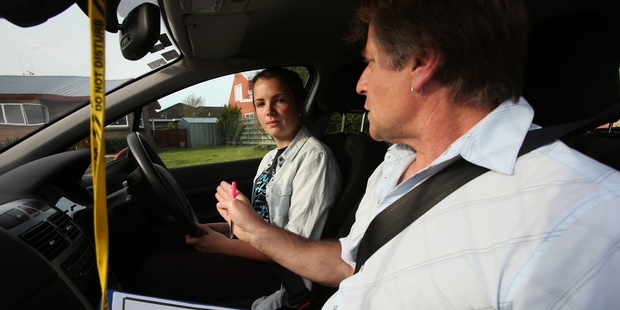 Poor vehicle handling is the cause of nearly half of all injury crashes in the Western Bay - and driver refresher courses and more supervision for learners are being touted as ways to combat the problem.
New Zealand Transport Agency figures released to the Bay of Plenty Times show poor handling contributed to 43.5 per cent, or 260 of the 598 injury crashes in the Western Bay between 2009 and August 21 this year.
Second was poor observation followed by driving too fast, alcohol and poor judgment. More than one cause was attributed to most crashes.
Driver Training Solutions instructor Carl Winter said the figures reflected what he saw on the roads. Making driver refresher courses compulsory every 10 years would help keep driver skills up, he said.
"It's probably due to people taking skills for granted rather than applying skills. Just their braking technique and even over steering on corners," he said. "I think what a lot of drivers do once they get their licence [is] what they learnt all goes out the window."
ACC media adviser Glen Donovan said an online injury prevention initiative called Practice, developed alongside the NZTA, aimed to increase driver skill and indications were it was contributing to lowering the number of fatalities and serious injuries nationwide.
Practice involves the learner driver nominating a dedicated driving guide and aiming to clock up 120 hours of supervised driving before the learner got their restricted licence and was able to drive solo.
"Practice is about instilling good habits right from the get go," Mr Donovan said.
Senior Sergeant Ian Campion agreed a lot of the instances of poor handling probably related to inexperienced drivers.
"Poor observation is around not paying attention and distractions."
Mr Campion said it was important to remember there were often a number of factors which contributed to a crash so poor handling could be combined with speed, alcohol, poor observation or judgment or another factor completely.
"I think people need to concentrate," he said. "Concentrate on what they are doing and that's driving. Make sure the way is clear at intersections and concentrate on driving, not what they have to do when they get to work. It's about trying to reduce those distractions to focus."
Mr Campion said the current driver licensing system worked reasonably well in ensuring young drivers had the skills they needed before they were allowed to driver solo but said all drivers could benefit from extra courses.
"Courses similar to defensive driving, for a lot of drivers, would be helpful. A lot of it's identifying potential dangers and risks and acting appropriately to anticipate them."
Western Bay police had dealt with more than 20 crashes in each of the last two weeks, more than double the usual amount and many were caused by people not concentrating, particularly at intersections, he said.
AA motoring affairs manager Mike Noon said poor observation had been one of the highest causes of crashes for a long time and incorporated things like distraction, inattention and fatigue.
Poor handling was often a by-product of poor observation, Mr Noon said.
"What we do say people need to be focusing on when driving is the task of driving.
"It is a very difficult task but we can misjudge that because we do it so often and so routinely."