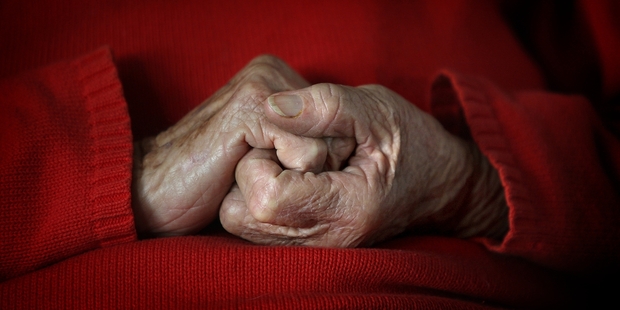 Age Concern Tauranga is desperate for more funding as it struggles to meet an overwhelming demand from lonely elderly for its visiting service.
Chief executive Mike Tyrer said the non-profit organisation was already funded for 20 hours and usually advertised its services through radio and newspapers. "We've had to stop all that because we can't meet demand," he said. "We just can't get any more money."
The funding is provided by the Bay of Plenty District Health Board through a national contract allowing the service to offer social interaction through visits and phone calls for isolated elderly, often widowed or living on their own. Many clients were referred from other agencies.
"They get lonely, depressed, don't eat properly, they don't go out, then they die," Mr Tyrer said.
"There's one guy who wanted to end it all. He now goes for a fish and chips dinner every week with his visitor and is now full of life."
Mr Tyrer said there was no shortage of police-vetted volunteers, with 145 in Tauranga matched with about 100 clients, but there was not enough time to appropriately match and co-ordinate the meetings.
"We just have to put them off," he said. "We can only do so much. We just have to say we will try our best." Mr Tyrer said their sole staff member spent her time co-ordinating the visits and phone calls, ensuring the right people were matched appropriately. She also managed reports of elder abuse.
Figures released last year showed 22,000 people over 65 were living in Tauranga - almost 19 per cent of the total population and about 3 per cent higher than the national average.
Mr Tyrer said he expected the figure to rise to about 30,000 this year.
Age Concern will launch a national campaign about elderly loneliness this month, which Mr Tyrer expected would prompt more requests for help. He worried they would not be able to meet the demand, he said.
Nationally, about 50,000 older people are considered to be severely and chronically lonely. Loneliness impacted people's physical and mental wellbeing. A University of Auckland study found an older person who is chronically lonely and depressed was almost twice as likely to enter residential care.
Bay of Plenty District Health Board general manager of planning and funding Helen Mason said addressing social isolation in the region's elderly population was a key priority.
"We are aware there is high demand on the local service due to the higher than average number of older people who live here without family members nearby," she said.
Ms Mason said the visiting service was limited to Tauranga for now and any future expansion would need to provide services across the wider Bay when and where there was an identified need.
Age Concern New Zealand will be appealing this month for donations to help them continue their work in keeping older people socially connected. Anyone who would like to help or find out about elderly loneliness see helpthelonely.com or ageconcern.org.nz