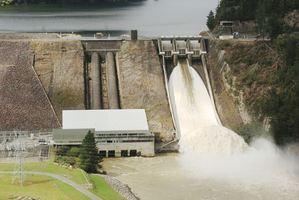 The Environment Court has granted TrustPower Limited a 35-year resource consent for operating the Matahina Hydropower Scheme using a modified operating regime.
Resource consent conditions require increased monitoring and five-yearly reviews, with changes to resource conditions if warranted. TrustPower will significantly increase its financial contribution to flood protection.
TrustPower has been granted increased ramping rates (how fast downstream river levels are allowed to rise and fall), and multiple peaking (changes in downstream flow). However, it has not been granted all the changes they requested in their original application, most notably the proposed low flow in the Rangitaiki.
TrustPower currently makes a financial contribution toward the river scheme. The court decision means that contribution will significantly increase. TrustPower will also pay a one-off financial contribution to recover costs for the 2010/2011 floods.
The resource consent also requires TrustPower to work with the Regional Council's Natural Hazards Group to pre-lower the Matahina dam further in advance of a significant flood. This will maximise floodwater storage in the dam, and reduce the flood peak downstream.
Regional Council General Manager Environmental Management Eddie Grogan said: "Regional Council believes the resource consent conditions make sure that any impact on the environment, the Rangitaiki River Scheme, and flood protection will be well managed and mitigated."
General manager natural hazards Ken Tarboton said the resource consent conditions would help to better mitigate floods, and the increased financial contribution would contribute towards managing the impact of erosion of the Rangitaiki River banks.