Coroner demands action after two at-risk young men failed to get the help they needed.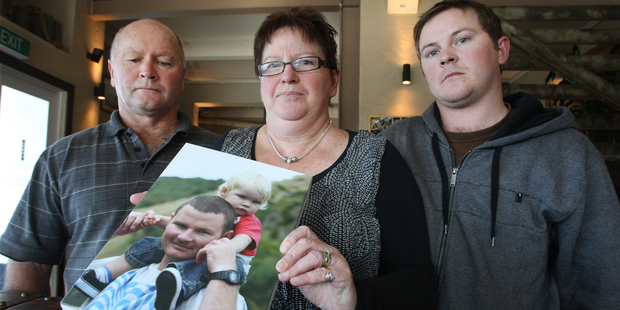 A coroner has referred the deaths of two young Tauranga men who took their own lives to the Law Commission because of his frustration over the ongoing failure of mental health support systems.
Coroner Wallace Bain, who previously presided over the inquests of five Kawerau youth suicides, yesterday released findings into the deaths of 18-year-old Brendan Russell and 30-year-old Brad Milne.
Both inquests, held in Tauranga in May, raised harrowing issues of people suffering from depression and suicidal thoughts and having difficulty getting appropriate help.
"Too many cases before coroner's courts are demonstrating how suicide victims and their families feel no one is listening and in the end a life is lost when with appropriate help it may have been saved," Mr Bain wrote.
He especially hit out over the death of married father Mr Milne - an "exceptional human being ... an exceptional and proud father".
"Brad Milne's case really highlights ... an intelligent, caring human being who had recognised the problems he had, tried his best to research and get help for himself, but could still not do that," he said.
Mr Milne had suffered from depression for many years. He had consulted a GP and in the week before his death, on July 21, 2011, had started a new medication. A couple of days before his death, he had visited his father Colin Milne.
"On leaving he turned and said to his father, 'You and mum are not responsible for the way that I am'," the coroner wrote.
Mr Milne's family lodged a complaint with the Health and Disability Commissioner because they felt he was not properly monitored after changing medication. Colin Milne said the commissioner dismissed most of their complaints. "Brad was left to his own devices," he said yesterday. "We'll always [be] angry about the lack of support, especially when someone's so obviously in a bad way."
Meanwhile, Mr Russell's death raised concerns for his family and the coroner, over the support systems in place for young people.
The Tauranga Boys' College student had become depressed after injuring his leg playing rugby and breaking up with his girlfriend. After self-harming, his mother arranged counselling for him with a GP, who prescribed sleeping pills and referred him to a Mental Health Crisis team who contacted him the next day.
In the week leading up to his August 2012 death, he sent a text message to a girlfriend saying he was going to harm himself. Mr Russell refused to speak to Mental Health Crisis workers because he was concerned about being categorised and about how being admitted to hospital "would look".
He told a counsellor he wanted to kill himself, and his mother was told to buy her son a book so he could write down his thoughts, particularly at night when he was unable to sleep.
"It seems clear that it is difficult for a young person to know what to do and where to go when a friend or associate is clearly indicating self harm and/or suicidal thoughts by way of texting and the cyber media," Mr Bain said.
Tauranga Boys' College principal Robert Mangan told the Bay of Plenty Times the school worked closely with outside agencies when they identified students struggling with depression.
Mr Bain said he was referring both cases to the Law Commission because they highlighted "the need for proper support systems in and around people who are feeling suicidal and their loved ones. That is coming through time and again."
Hugh Norriss of the Mental Health Foundation supported the recommendations. The Health and Disability Commissioner was unable to comment yesterday.
Where to find help
*Lifeline 0800 543 354
*Youthline 0800 376 633
*Kidsline 0800 543 754 (weekdays 4pm to 6pm)
*What's Up 0800 942 8787 (noon to midnight 7 days, for people aged 5 to 18)
*Depression Helpline 0800 111 757
*Samaritans 0800 826 666
*Healthline 0800 611 116