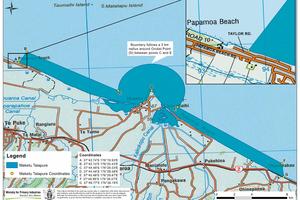 The number of green-lipped mussel that can be taken by recreational fishers within the Maketu Taiapure area will be halved.
From October 1, the number of green-lipped muscles which can be taken from Maketu will reduce from 50 to 25 per gatherer per day.
The Maketu Taiapure area covers an area of shoreline from Wairakei in the north-west to Otamarakau in the south east.
The change is based on a recommendation from the Maketu Taiapure Committee to the Minister for Primary Industries Nathan Guy.
Waikato/Bay of Plenty District compliance manager Brendon Mikkelsen said he was encouraging recreational fishers to be aware of the new mussel limit.
"This new limit will help the mussel population recover, so that future generations will have the opportunity to gather shellfish for a feed, in the same way that we do today,'' he said.
"Fishery Officers patrol and enforce the rules that apply in the Bay of Plenty Coastline and will actively enforce this new limit.''
Members of the public are encouraged to call 0800 4 POACHER (0800 476 224) to report illegal poaching.
For more information about fishing rules and limits visit www.fish.govt.nz.