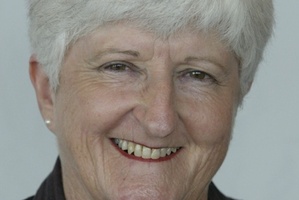 "I am the one in ten. A number on a list ... Nobody knows me, even though I'm always there, a statistic, a reminder, of a world that doesn't care."
UB40's classic hit about UK unemployment in the'80s could be an anthem for women standing for Tauranga City Council. Out of 10 councillors in Tauranga City Council, there has only been one woman elected in the past six years.
Currently, only three of the 13 Bay of Plenty Regional councillors and four of 11 Bay of Plenty District Health Board members are women.
Western Bay council is the most balanced, with five of 12 councillors women. But the city council has the lowest female representation by far compared to councils in Auckland, Wellington, Christchurch, Dunedin and Hamilton.
Amy McGillivray reports today that lack of female representation in Tauranga causes the city to suffer. Do voters care about gender imbalance?
Yesterday, women's group Zonta International held a Meet the Female Candidates meeting.
Sports writer Peter White bet me that more Bay women would turn up to the Steamers and Stags game than the Zonta meeting.
Ironic that today marks the 120th anniversary of women's suffrage. We were the first nation to give women the vote and now we can't be bothered to meet female candidates. Plus female candidates are outnumbered by men. This is at odds with the quality of "could-be" female candidates in our region. I know many high-achieving, talented, confident and resourceful women. Why don't they put their hands up?
Former Tauranga City councillor Mary Dillon suggests women don't want to leave their high-paying jobs. But for many, a generous council salary would be a step up. You can even work part-time hours if you follow Rick Curach's example.
Is it just too grey and boring? Endless subclauses about roading and infrastructure certainly don't light a fire, but this is exactly why we need more women. I will duck from my male colleagues but in my view, while men hold endless meetings, women are doers.
Seriously, we need people in council - men and women who can cut through the endless bureaucracy and start running the council efficiently. Practical people who understand what issues are relevant in the grass roots of the community, whether it's at the school run, or girls' walks up the Mount, or at the Steamers game.