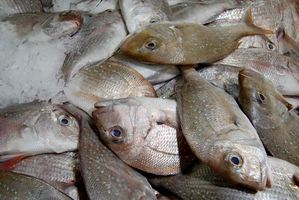 Snapper bag limits in the country's most popular fishery will be reduced from nine to seven, and the minimum legal size increased from 27cms to 30cms from April 1 next year.
Primary Industries Minister Nathan Guy is announcing his decision on management of the Snapper One fishery this afternoon.
He briefed recreational and commercial fishing representatives ahead of the announcement.
Recreational Fishing Council past president Richard Baker said afterwards the recreational allowance of 2600 tonnes would increase to 3100 tonnes, but this was still below the current actual recreational catch.
"They are playing with paper fish.
"This decision is adverse to the public interest.''
Trish Rea, a spokeswoman for Legasea - which represents recreational fishers - said the changes would hurt mum and dad fishers who fished in inshore areas where 50 per cent of fish caught were below 30cm.